Industrial engineering
specialising in mechanical engineering
(German: Wirtschaftsingenieurwesen Maschinenbau)
Find out more about the work-study degree programme and apply here.
What is the course all about?

The industrial engineering course will teach you the required applied expertise and skills in the interdisciplinary area to gain a technical and business management overview of the processes in manufacturing companies – and to work through problem formulations on this basis. The course of study therefore offers scientifically grounded and at the same time practice-driven full training in engineering and business management. It will qualify you for operational tasks and middle management activities. You will acquire the necessary broad-based specialist and methodology skills in an engineering and business context for working at the interface between technical and commercial areas in the company. Mechanical engineering thereby constitutes the focal point of engineering – and therefore the profile of the course. The business management study portion focuses on the areas of purchasing, sales and production management. In addition, your team, communication and social competencies will be systematically promoted via workshops, labs and team projects.
Vocational training / practical experience

This work-study degree programme is offered as a combined vocational training and study programme (integrated vocational training) in Wolfsburg and with practical study blocks in Salzgitter


Bachelor of Engineering (B. Eng.) 
Additionally: final Chamber of Industry and Commerce (IHK) examination as an industrial mechanic

01 August 2020 – 28 February 2021

Your work-study degree programme begins in September 2021.

Your work-study degree programme takes around four years.

You will receive EUR 1,134.50 monthly from us during your work-study degree programme.
What you need
Study-related advanced courses with at least good results, an interest in business, cars and the topic of mobility, dedication, personal initiative, mobility and the ability to cope under pressure.
Language skills
You should have good knowledge of German. 
School leaving results
You need to have good final exam results. 
Have you not yet taken your final exams?
If you are in your final school year and will not have your school-leaving certificate in time for the application deadline, there's no need to worry. Simply upload your last three school reports and additionally enter the relevant results from the last report in the designated fields of your online application.
Please also upload any other certificates that you may receive in the course of the application process into your online application profile. This way we will always be up to date.  
Attention: We only offer initial vocational training. If you have already completed vocational training or a course of study or if you have professional experience, we unfortunately cannot offer you a work-study degree programme at Volkswagen.
We are known for our excellent vocational training. Find out here exactly what you can expect from us. Please note that changes to the procedure may be made at short notice.
Sound good? Then send us your application.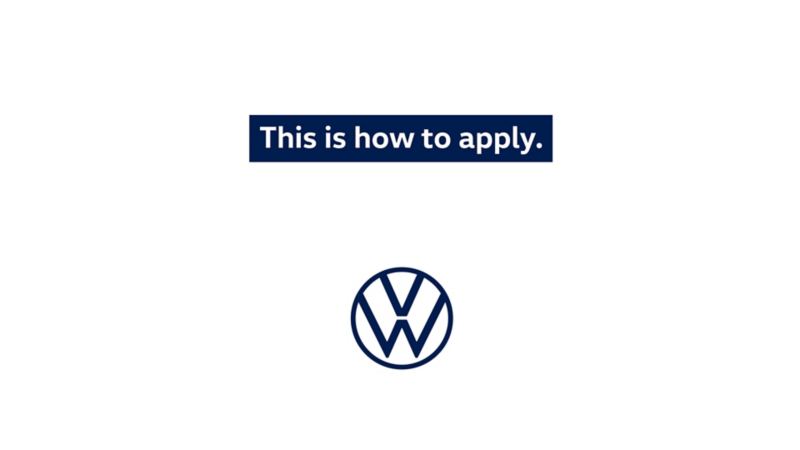 You can apply online here

Work-study degree programme in industrial engineering specialising in mechanical engineering incl. industrial mechanic
(German: Wirtschaftsingenieurwesen Maschinenbau inkl. Industriemechaniker/-in)
Or would you prefer something different?

These work-study degree programmes may also be of interest to you: