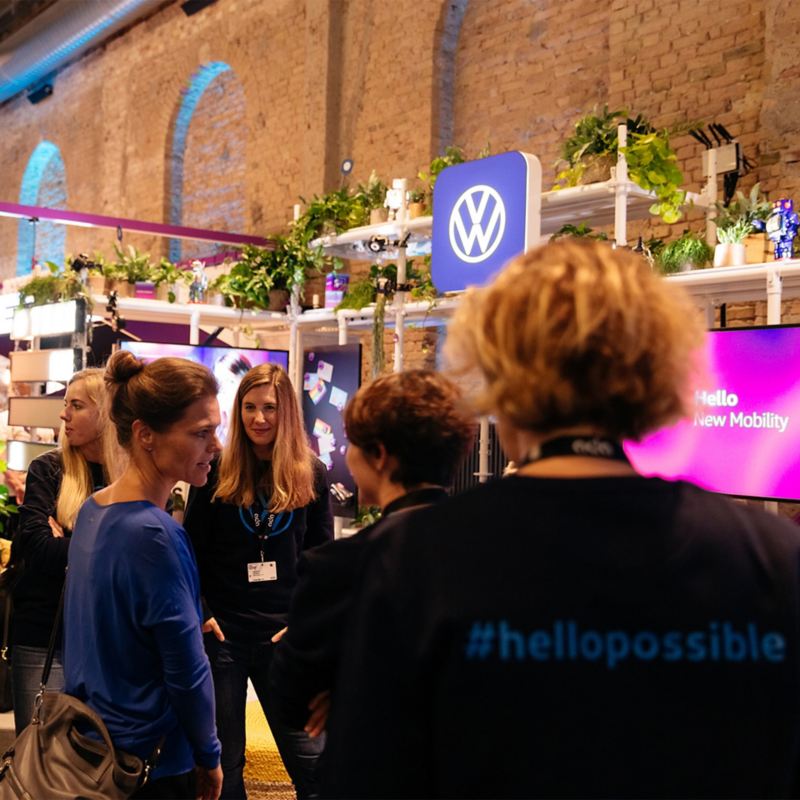 We attend numerous events each year in Germany and Europe so that we have an opportunity to get to know you and you us. You will get to meet our experts, talk shop with them, network or get advice on entry opportunities. You can also expect exciting keynotes at various events. The upcoming events are listed in the calendar below. And of course you can also connect with us any time online. We look forward to meeting you!

Important COVID-19 notice:
Everywhere in the world people are affected by one topic at the moment and of course so are we here at Volkswagen: due to the current health- and safety restrictions regarding Covid-19 some of our planned events will unfortunately not take place. We hope for your understanding in this situation.
30 October 2021 | Wolfsburg
PANDA Automotive & IT presented by

Volkswagen

Details about the event

When: 30 October 2021, 10 am–8 pm CEST

Who: Women in the automotive and technology industries who have at least two years of professional experience, preferably in the areas of IT, battery development, autonomous driving and engineering

What: PANDA Automotive & IT is a networking event and leadership contest for female managers or women who want to become managers. 


Registration/application: through 25 July 2021 on the event page

11 November 2021 | Potsdam
HPI Connect Messe


Details about the event

Where: Hasso Plattner Institute (HPI), Potsdam

Who: University students of the Hasso Plattner Institute following registration in advance

What: The HPI Connect trade fair is a networking event for IT companies, university students and alumni of the Hasso Plattner Institute. Student participants will sign up for a binding IT speed dating event at the HPI Connect Fair. They will form small groups and visit each trade fair booth for about six minutes. The subsequent open room and get-together will give them an opportunity to further explore the initial contacts they made.
June 2022 | Berlin: We Are Developers Congress


20  May 2022 | Brussels: Top Women Tech
Missed an event?
Here are some reviews