Become a software developer - with Fakultaet 73

Become a software developer - with Fakultaet 73

You don't have to be an IT expert to digitalise the world of cars with us. Our Fakultaet 73 is a programme that can train you to become a genuine software developer - in just two years. And best of all: On successful conclusion and positive overall evaluation, we want to transfer you to a permanent position.  
We are not seeking IT experts for Fakultaet 73, rather undiscovered talents

This is how your training works with us
The programme essentially consists of two condensed modules, during which you will acquire all required elements for a successful career as a software developer. This includes:

Mathematics for software developers


Programming in JAVA, Python or C+ +


Databases and real-time data processing


Project and time management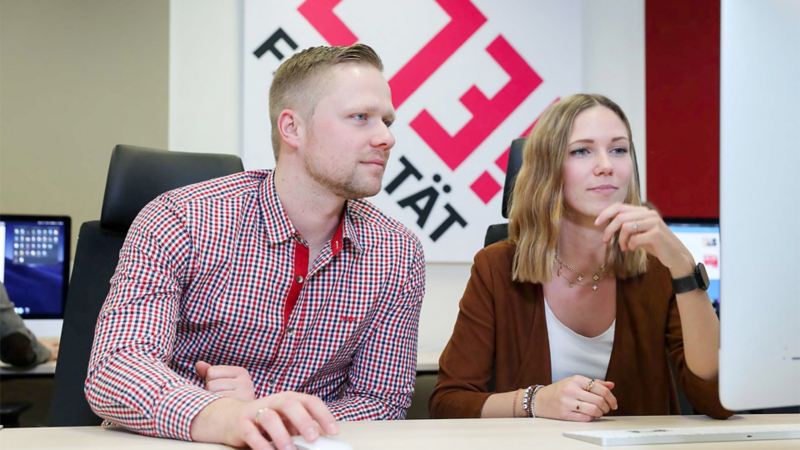 Who can take part?

The qualification programme as a software developer is aimed at:


Job-seekers who have the right skills but not the right qualifications to be offered a permanent position to date

Pupils who are about to or have just graduated may apply


Interested parties who already work at Volkswagen should apply via the internal job portal.

When can I apply?

The application period for the next training is from 28 February until 02 April 2023.

The planned start of the two-year qualification is on 01 November 2023.


The program is scheduled to end in October 2025.

What am I after the training?

Once you have successfully completed the training, you will be a Junior Software Developer.

And for participants who do not have a professional qualification, the programme is followed up by an additional 4 months of vocational training as an IT specialist in application development with final Chamber of Industry and Commerce (IHK) examination. You therefore stand to benefit twice from Faculty 73.