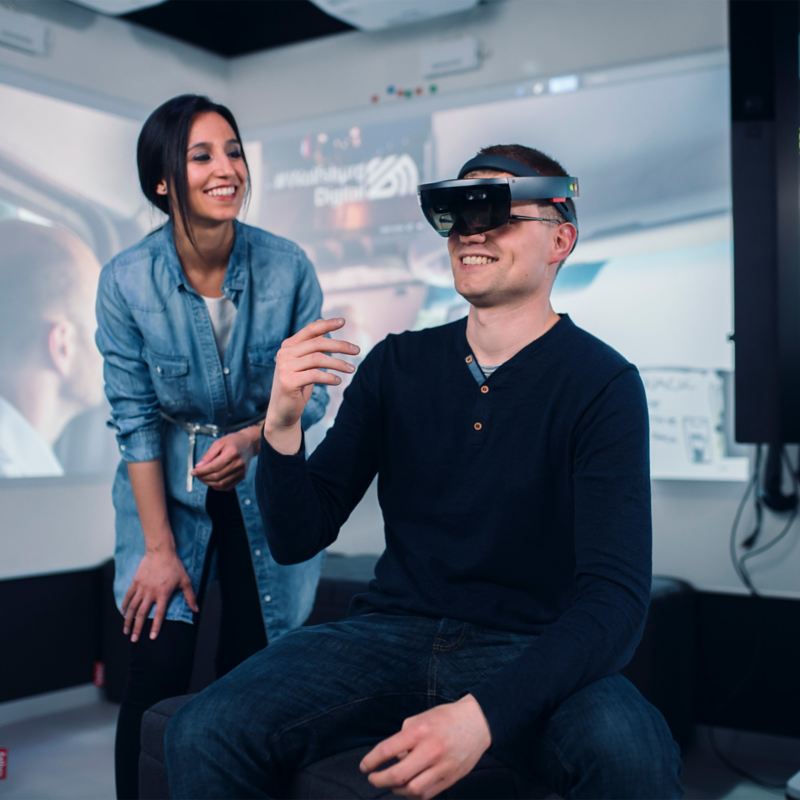 We connect millions of people every day. Worldwide.

We connect millions of people every day. Worldwide.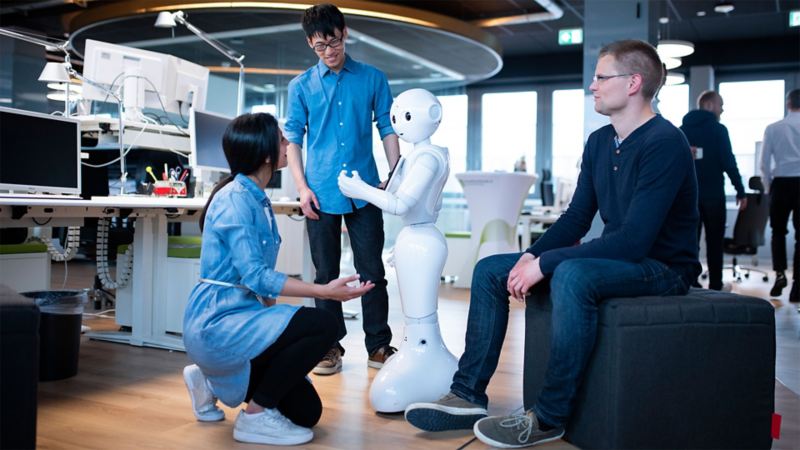 Our mission: the digitalisation of

Volkswagen



Our wide range of system solutions connects millions of people around the world every day: from around 610,000 employees in the Volkswagen Group and its 12 brands to our customers. At Volkswagen Group IT, we promote the digitalisation of Volkswagen and its products at our main IT sites in Wolfsburg, Berlin and Munich, at all production plants throughout the Group and in our IT labs around the world.
In addition, our IT also underpins and supports the core business segments of the Volkswagen Group at all sites. We provide, maintain and continuously develop the Group-wide IT infrastructure together with the central data centres and worldwide networks. We work with a motivated and committed IT team on the integration of the value creation process with our systems and accept the challenges inherent in competitive pressure, managing resources and the dynamism of the IT market.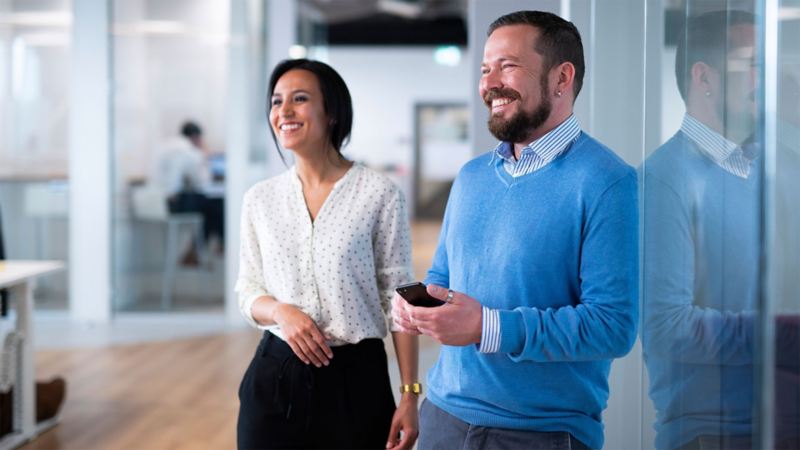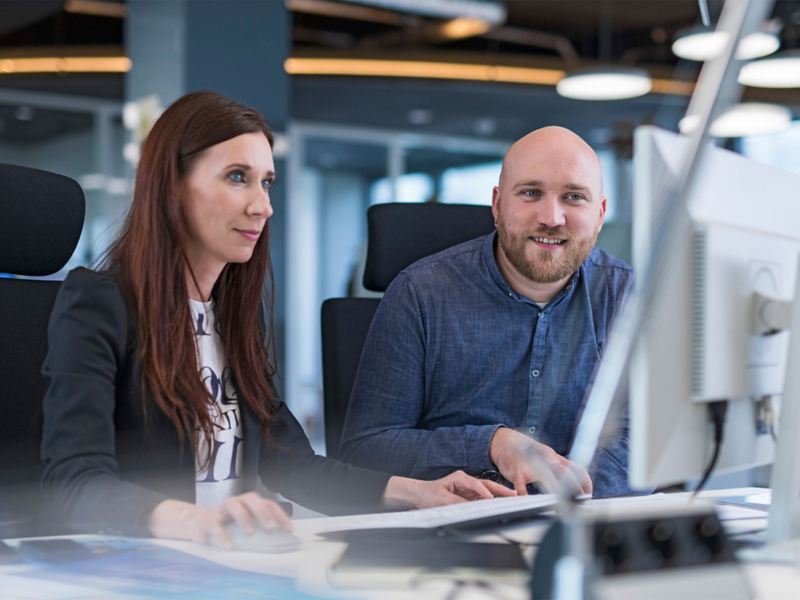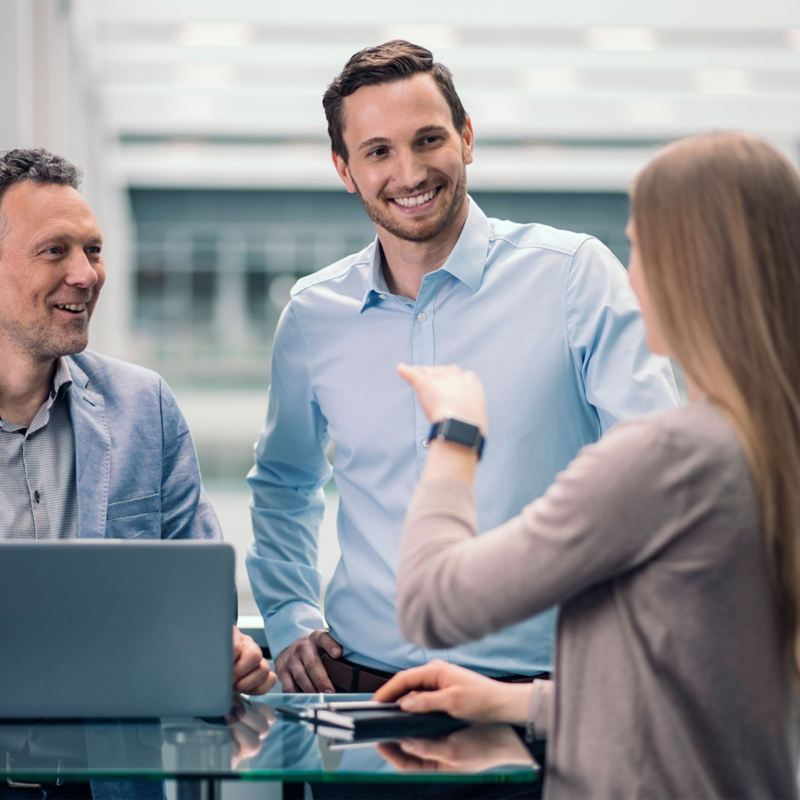 Creativity needs the right environment
And that's what you will find here.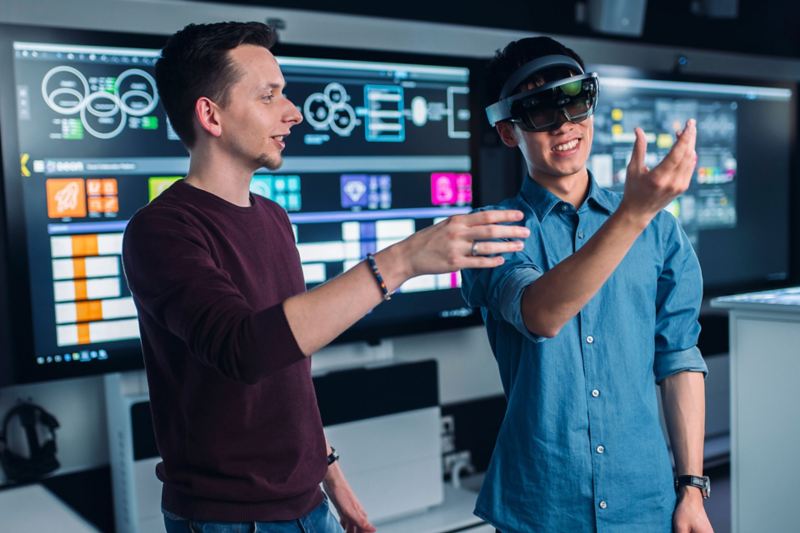 Creativity needs the right environment
And that's what you will find here.


Three examples of modern types of cooperation we offer.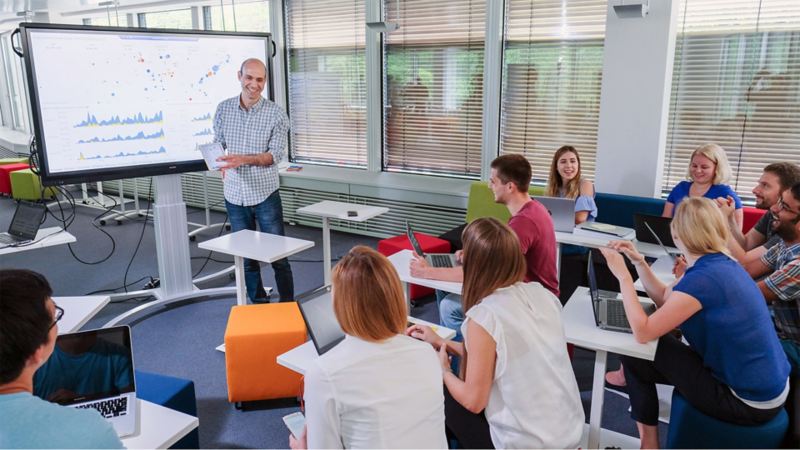 Agile Working
Volkswagen IT makes intensive use of agile working methods, especially in software development. The main benefits of this include unbureaucratic processes, increased speed and better results. 
We have also consistently adopted this approach in the office concepts, for example in the newly constructed IT City in Wolfsburg. The office campus for about 1,500 employees is oriented towards agile working. Features include work islands for project teams, meeting points, fully networked conference rooms and retreat rooms for concentrated working.
Pair Programming
Our pair programming (pairing) approach is based on the project work of IT companies in Silicon Valley. In our Digital:Lab in Berlin, software architects, designers and developers work on the basis of the pairing method. They form teams of two in each case and always work on the same content of the project. This sharing of knowledge accelerates the project, reduces errors and allows rapid adjustment to short-term changes in customer requirements.
Our method knowledge and experience in this area are now being transferred to the core IT organisation in Wolfsburg. The possibility of "cross pairing", cooperation between IT colleagues in Germany and India across national and time zone boundaries, is also being considered increasingly.
In addition, we use the pairing approach at Volkswagen for recruiting qualified IT graduates. Instead of attending a conventional interview, international applicants spend several days working together with a Volkswagen employee and are fully integrated in project work – this is a first step in getting to know the team.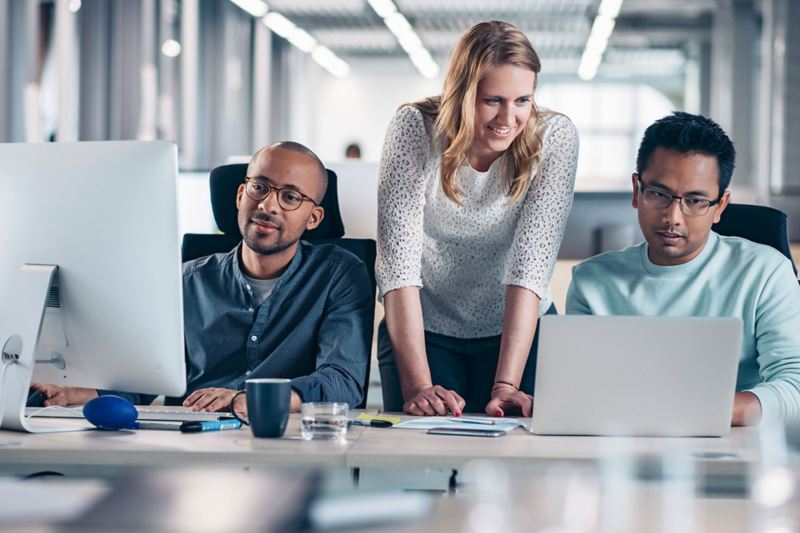 Group Connect
In a globally active organisation such as the Volkswagen Group, our departments and specialists are no longer located solely at company headquarters but are distributed throughout the world. This is why we launched the Group-wide knowledge network Group Connect in 2014.
Group Connect accelerates and facilitates the transfer of knowledge within the Group. Users can work together, find experts on specific topics throughout the Group, and request and obtain the information they need quickly. They can call upon knowledge that has already been developed, take their orientation from best-practice examples or provide such examples themselves. In addition, Volkswagen also uses Group Connect for an intensive direct exchange between managers, including members of the Board of Management, and employees. All of the Volkswagen Group's 620,000 employees can now use Group Connect.
Working in a start-up atmosphere. In addition to our Software Development Centre in Wolfsburg, we now have different IT labs and competence centres in Berlin, Wolfsburg and Munich. We implement an agile approach there, and work closely with technological partners, universities and research organisations. This provides the best environment for devoting ourselves to the future issues of mobility and digitalisation.
Our experts in Wolfsburg are working on making surfaces and controls of a Volkswagen tangible for the user.
Software Development Centre Wolfsburg

Discover all the important details about applying to us or find an exciting job straight away that suits you.