Embark on an international career straight away with our trainee programme

Embark on an international career straight away with our trainee programme

As an internationally minded graduate, the StartUp Cross trainee programme offers you the perfect stepping stone into the diverse and international world of Volkswagen. You can gain international experience while working on exciting projects immediately after completing your studies.
StartUp Cross – Quickly explained
With the StartUp Cross programme, you will really get to know Volkswagen over the 18 months – including three months at one of our locations abroad. A personal mentor from management and our StartUp Cross team will be on hand to provide support throughout your training period. A mentor from the trainee community will also lend you support.
Requirements
You must meet the following requirements to qualify for the StartUp Cross trainee programme:

Successfully completed studies


Final grade at least "good" (a result that exceeds the average requirements considerably)


Minimum international stay of 4 months during your studies (internship or semester abroad)


Max. 1 year work experience


Language skills (English, another foreign language would be an advantage)


Strong team spirit, ability to work on own initiative, flexibility, mobility, commitment and entrepreneurial mindset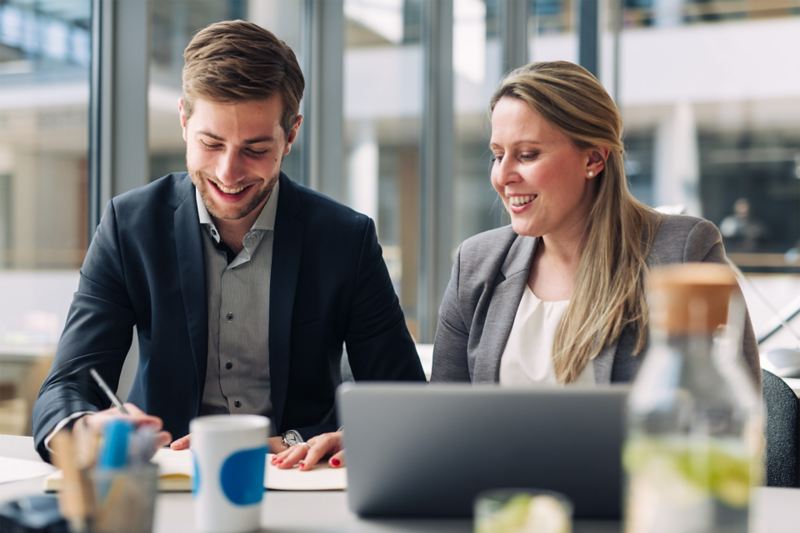 Roadmap for the trainee programme

The StartUp Cross programme consists of five different modules. You will really get to know Volkswagen and its many facets and get the best possible start with us.