We make electric mobility a solution for everyone

We make electric mobility a solution for everyone

We apply all of our ideas, visions and technical skills to work on cars that make life simpler and better. Individual, smart and accessible for everyone.   
The E-mobility division is the home of innovative spirit and lateral thinking. That's because we want more than forward-looking model evolution: We want to play a critical role in shaping the age of e-mobility. By 2025 we want to have sold one million fully electric cars – and profitably and at a lower cost than the competition. We are therefore focusing on the strengths of the modular electric drive matrix (MEB), mobilising all resources and expertise along the entire value chain – and thus striving consistently to ensure sustainability. By strategically reducing emission values, we have succeeded in producing the ID.3 as the first Volkswagen model that is completely carbon-neutral. And we are getting significantly closer to our goal of achieving carbon neutrality throughout the entire life of a vehicle.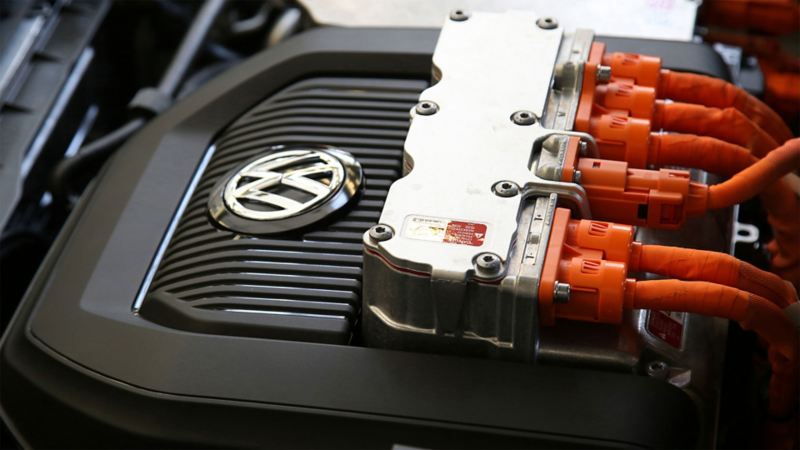 The ID. family is the next step being taken by Volkswagen towards sustainable, fully electric and digital mobility.
The ID.3 will enter series production by 2020. Volkswagen is therefore steering a new course for the future. That's because it will be the first Volkswagen to be launched on the market based on the new modular electric drive matrix.
The ID.3 is positioned as an innovative cross-over compact for urban living. Fully electric, fully connected and always up to date, it is more than just a car: it's a tablet on wheels. You can do things with it that you would not have imagined were possible. And that make everyday life a little easier. Electric mobility embodies joined-up thinking at Volkswagen. Not only does it encompass vehicles and infrastructure, rather mobility services geared to the respective target group with all its facets.
Leading plant, worldwide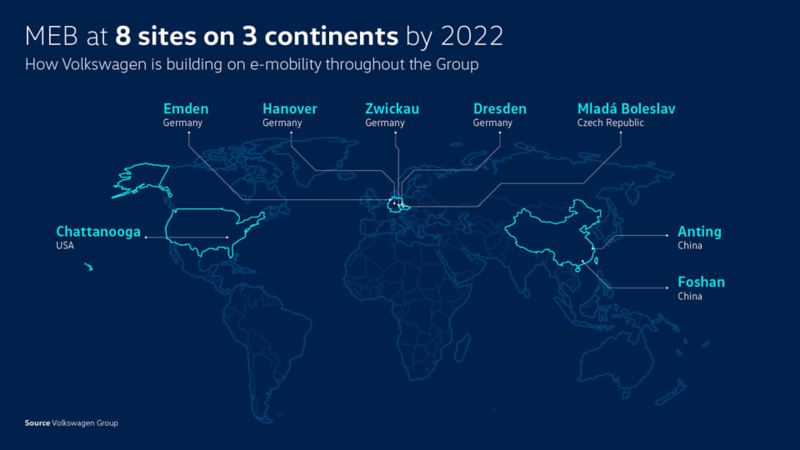 At the   heart of the new e-offensive, which begins in Zwickau, is the modular electric drive matrix (MEB). Volkswagen plans to build    and sell a  total of 22 million electric vehicles in the  next ten    years, most of them on a MEB basis.   The platform can also be  used by third parties. More plants will gradually be converted to MEB after Zwickau. At the same time, Zwickau will remain the global control center for MEB production. The MEB was specially developed for pure electric vehicles and optimally draws from the possibilities of e-mobility. Among other things, MEB vehicles offer high ranges, plenty of space   and  a host  of  new, digital services.
By 2025, the

Volkswagen

brand wants to sell a total of more than one million electric vehicles per year and become the world's market leader in e-mobility.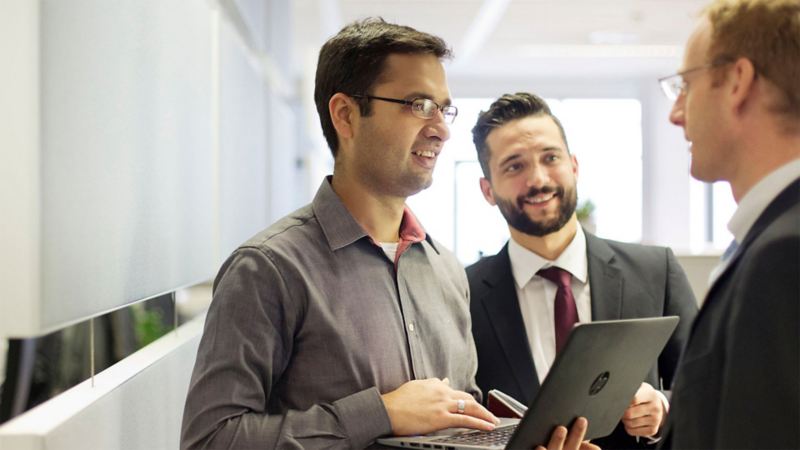 "The centre for e-mobility development at Volkswagen is the research & development campus at Wolfsburg – one of the largest of its kind in the world. This is also where you will find the E-Campus, where Volkswagen bundles its expertise in the area of electrical systems, electronics and e-mobility. The impressive glass building offers a cutting-edge working environment for the some 1,800 employees with offices, functional space for testing components, prototype rooms as well as specialist labs.
Just a few steps away are additional workrooms and workshops – and naturally one of several test tracks on which the electric vehicles are driven and tested to their limits.
We develop our electric vehicles on the basis of the modular electric drive matrix. Its central element is the high voltage traction battery, whose shape and positioning play an especially important role. At first glance it looks like a stylised bar of chocolate: flat and made up of sub-modules. The parts installed in the floor create unexpected space in the interior. And they form the basis for our efficient drive concept – and a completely new driving sensation."