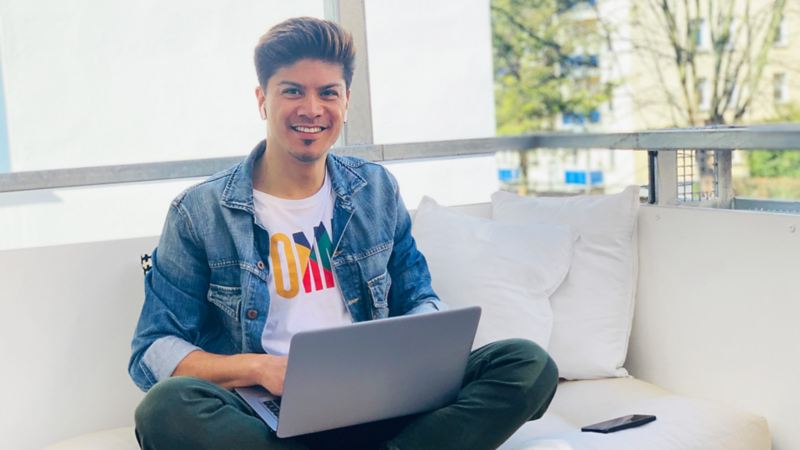 Working together to keep our

distance



Information for applicants on the COVID-19 situation
Information for applicants on the COVID-19 situation
We currently find ourselves in an exceptional situation which we will overcome if we all work together. At Volkswagen we are absolutely certain of this! Above all, that means "keeping our distance" at the moment. The measures implemented to encourage distance between people and, thus, protect everyone's health can be seen and felt in every area and at all levels.
This also applies at Volkswagen to protect our employees and, naturally, you: our applicants. That is why we have decided to forego personal interviews until further notice and offer digital opportunities instead.
Find out more about our online video interviews here
Volkswagen is and remains an attractive employer. As such, we are making every effort to continue offering a transparent and personal application process while also protecting you and your health. In view of the current situation, we hope you will understand that this might lead to a few restrictions here or there.
We would like to thank you and, now more than ever before, wish you all the best.
Stay healthy!
Working safely during the pandemic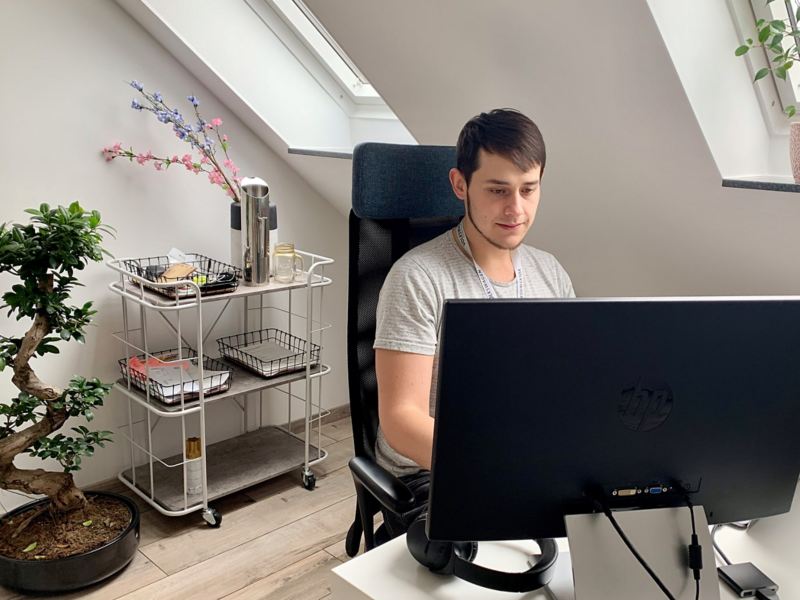 Working from home to minimise the risk of infection at the workplace or when commuting by public transport: at
Volkswagen
, we still recommend mobile working wherever possible. There are many tools to ensure that, even in virtual spaces, teamwork remains personal and effective – and that it continues to be fun.
The flexible working timeframe has also been widened to between 6:00 am and 10:00 pm. This makes it possible to shape contractually agreed working times flexibly, for example to secure childcare.

Where mobile working is not possible, for example in production, appropriate measures have been taken at VW sites to minimise the risk of infection. Regular briefing sessions and reporting on the internal
Volkswagen
platforms also ensure that the entire team is kept up to date and sensitised to compliance with the measures.
For

Volkswagen

, protecting the health of our colleagues continues to have the highest priority.

Board Member for Human Resources
Our contribution to support the fight against the corona pandemic
Volkswagen Group is supporting the fight against the corona pandemic with medical supplies worth €40 million – the last major consignment by air freight recently arrived at Hanover Airport. A total of eight million protective masks, six million pairs of disposable gloves, 300,000 protective suits, 200,000 protective glasses, 10,000 handheld infrared measuring devices and 320,000 liters of disinfectant have arrived in Germany.
The company also helps in many other projects. Selected examples:
Group brands have produced thousands of face shields and brackets, masks and medical devices using 3D printing technology.

With the support of the German government,

Volkswagen

South Africa has converted an old factory in Port Elizabeth into a temporary corona clinic with up to 4,000 beds.

The company has donated one million euros for refugees threatened by the Corona pandemic. The German Red Cross is using the funds for emergency aid in Syria, Turkey and Greece.

In Germany, 57 employees were released from work for up to 15 days in order to carry out voluntary work. Among them were doctors, emergency paramedics and nurses.

The ŠKODA brand, along with HoppyGo, provided 200 vehicles for charities, communities and volunteers. In addition, 100 Octavia model cars were donated to social and medical institutions.

Audi has been supporting medical and social institutions in its home regions and providing humanitarian aid at national and international levels. The company provided five million euros in emergency aid for this purpose.

Porsche donated, among other things, 1.3 million euros to Stuttgart clinics. This will be used to purchase anesthesia and respiration equipment as well as a mobile X-ray machine, for example.