We are working on that: clean raw materials for e-mobility
We are working on that: clean raw materials for e-mobility
One of the biggest challenges facing e-mobility is the sustainable extraction of raw materials. Volkswagen is looking for solutions with start-ups and other partners in a series of hackathons. In an interview, Marco Philippi, Head of Procurement Strategy, discusses the problems with cobalt extraction, supplier ratings and commonalities with the fashion industry.
Hi Marco! It's already the second time that

Volkswagen

has been involved in a series of hackathons. What do you expect to gain from it?

Marco: The hackathons are important for two things. First of all, we work on concepts to bring the best possible transparency to our supply chains. This is because we only want to use raw materials that are obtained under humanitarian, sustainable conditions. Secondly, we want to support our employees' engagement in social issues – that's part of good corporate citizenship. The hackathons in 2018 were successful in both respects, and that's the reason we are participating in this new round.
What have been the concrete successes?

Marco: More than 100 Volkswagen Group employees voluntarily took part in the hackathons last year. For one day each, they were available to the start-ups as sparring partners in order to help further develop innovations and business models. This has resulted in many good ideas for increasing the transparency of supply chains. One example is the blockchain solution from Minespider. Together with the start-up, we started a project after the hackathons to better understand the path raw materials take from the mine to the automobile. The results will become available at the end of 2019.
What are the biggest difficulties in procuring clean raw materials?

Marco: Many supply chains are long and convoluted. Some raw materials pass through nine steps before they reach us. In general, however, we only have a contractual relationship with our direct suppliers at the first step. That makes it extraordinarily difficult to guarantee compliance with all environmental and social standards for each further step. In addition, supply chains often change: companies leave, other providers take their place. That makes it extremely difficult to have an up-to-date picture of the entire supply chain at all times.
How do you deal with that?

Marco: On the one hand, we have our suppliers commit to ensuring compliance with all sustainability standards. Not only do they themselves have to adhere to this obligation but also pass it on to their sub-suppliers. Those who don't comply, lose the contract. On the other hand, we work on technical solutions in order to stay informed about changes in the supply chain at all times – through blockchain approaches like Minespider, among others. Our goal: We want the best possible transparency – and preferably to have it at the touch of a button.
We don't want to benefit from child labor in any way.


Head of Procurement Strategy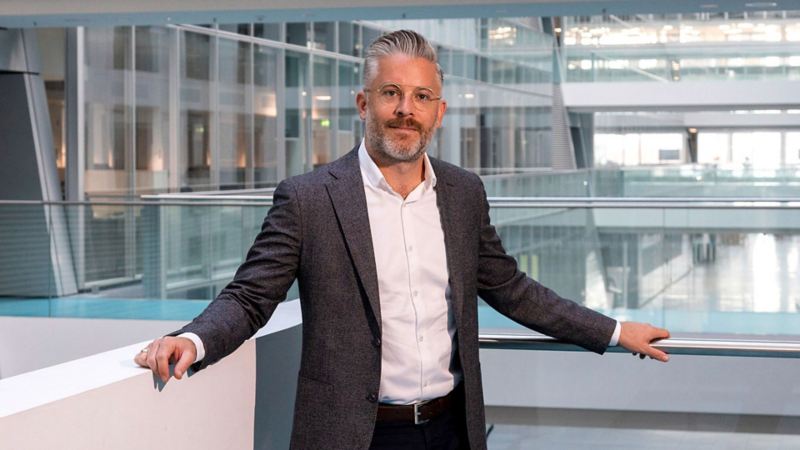 Specifically in regard to cobalt extraction, there is recurring criticism of human rights abuses up to and including child labor. Where do you get the cobalt for your electric cars?

Marco: You have to differentiate between two types of cobalt extraction: artisanal mining, where child labor really is a widespread problem, and industrial mining. We buy our cobalt exclusively from industrial suppliers, because we don't want to benefit from child labor in any way. In the long term, we are working on significantly reducing the amount of cobalt used in our batteries. However, this won't solve the actual problem because the plight of the children and their families remains. That's the reason we are advocating solutions that make sustainable artisanal mining possible.
There are many activities to find viable sustainability solutions. What contribution do the hackathons make in this respect?

Marco: Teams made up of start-ups and corporations complement each other extremely well. To put it more simply: One side has the unconventional ideas, the other knows what works in practice. The collaboration between different industries is also fruitful. Generally, there are few points of contact between car manufacturers and the fashion industry, yet with respect to their supply chains, they are confronted with similar challenges.
Which topics are especially promising to the participants in this year's hackathons?

Marco: Sustainable, transparent supply chains still take center stage – that hasn't changed. Whoever can provide or collaborate in developing practicable solutions for this has a wide business field at their disposal.