The charming city is a collection of many idyllic districts. And on the way you will also find our site for reliable, innovative and fast engines.
Why this is a good place to live
With a population of more than 100,000, Salzgitter is one of the largest cities in Germany in terms of surface area. Rural flair captivates with lots of green areas and fresh air – and offers a fantastic variety of sports and recreational facilities.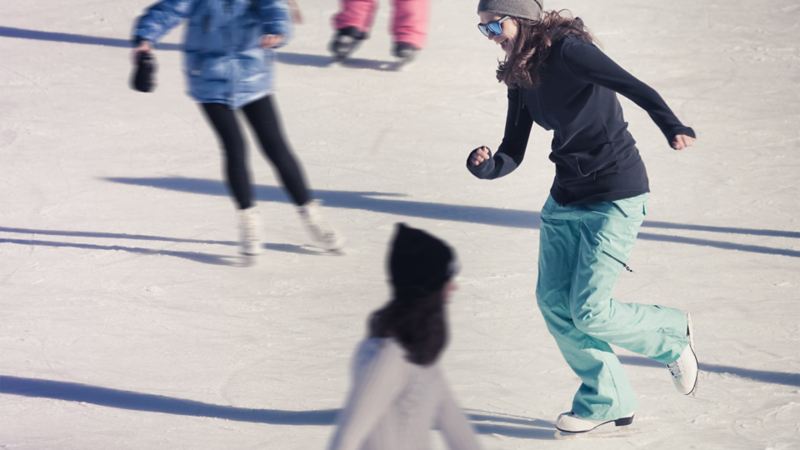 All popular leisure facilities are naturally also offered in Salzgitter. However, a special attraction takes centre stage for a good six months from October. A 1,800 m² slippery attraction not only casts a spell over ice princesses: The gleaming ice skating rink is a magnet for winter sports enthusiasts, spectacle lovers and disco fanatics. During the warmer months, the multifunctional arena hosts music events and trade fairs.
After all the hustle and bustle, a little relaxation is of course also a welcome relief: simply bear witness to the living history of Salzgitter. Ringelheim Castle captivates its visitors with its baroque church built in 1694 and valuable organ. Or amble graciously though an English park in Gut Flachstöckheim.
Who doesn't yearn for somewhere shrouded in a mysterious cloak of magic. With its earthly beauty and marvellous traditions, the Harz Mountains are virtually around the corner from Salzgitter. Discover enchanted forest paths or spend ghostly Walpurgis Night (the night of witches and devils) on Mount Brocken – the highest mountain in northern Germany. Between the different individual districts in Salzgitter, you will however also find fields, forests, lakes and streams. Perfect for all sports types, whether on land or water. The walking trails in the Salzgitter Hills alone are a good 150 kilometres long. This is in addition to the 120 kilometres of cycling tracks.
What is known worldwide today as street music or busking was already popular in Salzgitter in very early times – musicians from Salzgitter were already internationally renowned in the 19th century. These buskers were known by the name "Klesmer" and played as far away as on American streets or around camp fires of gold diggers in Australia. Busking was a reasonable source of income in times of economic hardship and the musical repertoire ranged from folk songs to overtures. A music festival is held every year at Klesmerplatz to commemorate these musicians and attracts an international audience.
The Salzgitter plant has been an important cog in the Volkswagen machine since it was founded in 1970 – what one might call the drive. It extends over an area of 2,800,000 m² with buildings covering about 897,000 m². Around 900 suppliers provide the Salzgitter plant with parts for engine and component production. About 250 trucks and 40 railcars arrive at and leave the site each day.
Some 7,000 gasoline and diesel engines of more than 200 different types, ranging from 3-cylinder to 16-cylinder versions, are produced each day at the main engine plant in Salzgitter. Since the plant was founded in 1970, more than 56 million engines have been produced, with 1.59 million of these being produced in 2016 alone. The engines are used in completely different Volkswagen Group models. These include, for example, the Volkswagen Golf and Tiguan models or the Crafter and T6 from Volkswagen Commercial Vehicles. Audi A3, ŠKODA Yeti, SEAT Ibiza and Bugatti Chiron are likewise equipped with engines produced in Salzgitter. In addition, engine components for use at other sites are also produced here.
As part of our Future Pact, the plant is gradually expanding its expertise at present for developing and producing battery cells and modules.
Jobs – Our positions and entry opportunities at the Salzgitter site

Our job portal contains all the latest offers on vocational training, work-study degree programmes, internships, dissertations, trainee programmes, doctorates as well as jobs for experienced professionals at our Volkswagen site in Salzgitter.