Volkswagen's second largest plant in Germany can be found in Kassel. The plant specialises in components and genuine parts. 
Why this is a good place to live

With a population of just under 200,000, Kassel is not just an international centre for art, rather also one of the greenest capitals in Germany.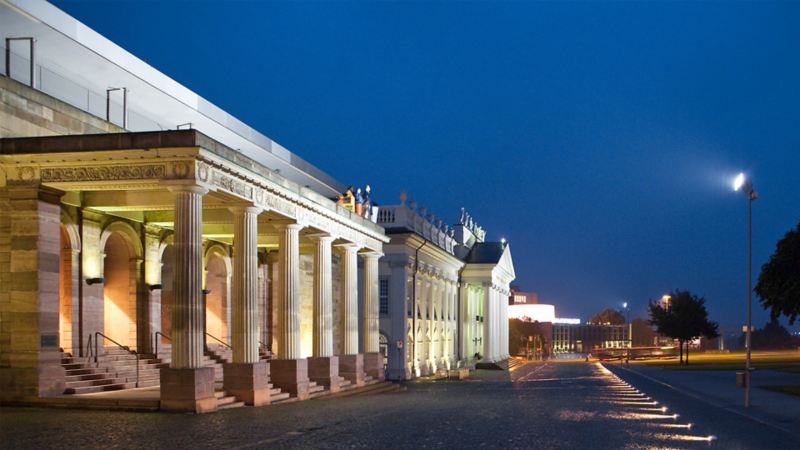 Kassel hosts "documenta" every five years, a world famous exhibition of contemporary art. For 100 days, the city becomes a meeting point for the international art scene. Some of the exhibited works remain afterwards in public spaces, creating an even more beautiful cityscape. During this time you will continually uncover different sculptures and discover Kassel anew every day. The picturesque Wilhelmshöhe Mountain Park is also worth a visit at any time of the year. The recognised UNESCO World Heritage Site impresses with the giant statue of Hercules, Wilhelmshöhe Palace (Schloss Wilhelmshöhe) and the Lion Castle (Löwenburg). Take in a magnificent sunset – or enjoy a sumptuous picnic with a view that is truly unsurpassed.
From Kassel, you can reach virtually all major German cities in no time. But the local area is also worth an excursion. If you like the quieter side of life, take a trip to the nearby Kellerwald-Edersee National Park. Enjoy excellent walking trails to revitalise the soul or take a swim in the lake and escape the everyday.
When it comes to raccoons, Kassel is a European capital: Several thousand of these cute little creatures wander around here. If you would like to meet one up close, however, you need to wait until after twilight at the earliest to go in search. These nocturnal animals are mainly lively when it gets dark.