Vehicle mechatronics and informatics
(German: Fahrzeugmechatronik und -informatik)
Find out more about the work-study degree programme and apply here.
What is the course all about?

The basic studies cover the technical and scientific principles of vehicle mechatronics and informatics. This basic training is supplemented by general scientific disciplines (management) and languages (technical English).
 Your specialisations in the main studies include the areas of vehicle technology and vehicle electronics (hardware, sensor technology, control units, actuator technology) as well as structure and function of on-board computers and multimedia components. Because perfect interaction between mechanical, electronic and information-processing components in a safety-related system like the vehicle is of utmost importance, the interplay of the individual components in particular is paramount, i.e. the system modelling, integration and stability.
Vocational training / practical experience

This work-study degree programme is offered as a combined vocational training and study programme (integrated vocational training). 

Bachelor of Engineering (B. Eng.)
Additionally: final Chamber of Industry and Commerce (IHK) examination as a motor vehicle mechatronics technician

01 August 2020 – 28 February 2021

Your work-study degree programme begins in September 2021.

Your work-study degree programme takes around four years.

You will receive EUR 1,134.50 monthly from us during your work-study degree programme.
What you need
Study-related advanced courses with at least good results, an interest in technology, cars and the topic of mobility, dedication, personal initiative, mobility and the ability to cope under pressure, you should not be colour blind.
Language skills
You should have good knowledge of German. 
School leaving results
You need to have good final exam results. 
Have you not yet taken your final exams?
If you are in your final school year and will not have your school-leaving certificate in time for the application deadline, there's no need to worry. Simply upload your last three school reports and additionally enter the relevant results from the last report in the designated fields of your online application.
Please also upload any other certificates that you may receive in the course of the application process into your online application profile. This way we will always be up to date.  

Attention: We only offer initial vocational training. If you have already completed vocational training or a course of study or if you have professional experience, we unfortunately cannot offer you a work-study degree programme at Volkswagen.
We are known for our excellent vocational training. Find out here exactly what you can expect from us. Please note that changes to the procedure may be made at short notice.
Sound good? Then send us your application.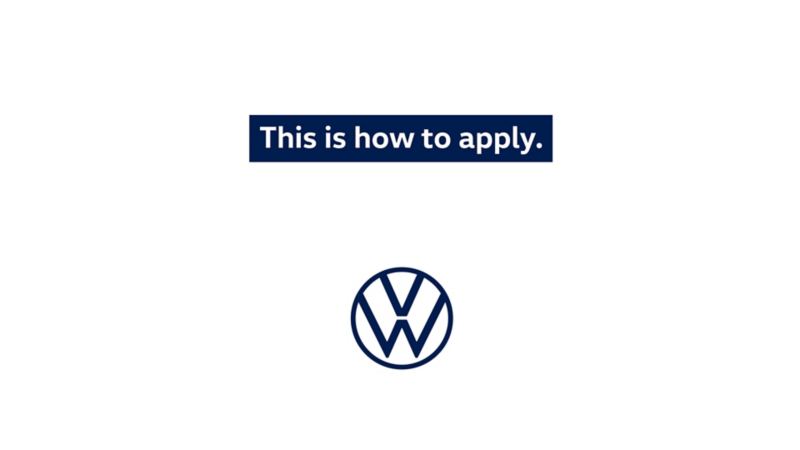 You can apply online here

Work-study degree programme in vehicle mechatronics and informatics including motor vehicle mechatronics technician
(German: Fahrzeugmechatronik und -informatik inkl. Kraftfahrzeugmechatroniker/-in)
Or would you prefer something different?

These work-study degree programmes may also be of interest to you: