System catering specialist
(German: Fachmann/-frau - Systemgastronomie)
Find out more about the training and apply here.
We offer this training in:

Hannover

1 August 2020 until 28 February 2021

Your training commences in September 2021 and will take around three years.

Your monthly remuneration is based on your year of training:

Year 1: EUR 1,068
Year 2: EUR 1,105
Year 3: EUR 1,219
Year 4: EUR 1,293
We offer this training in:
Hannover
What is the apprenticeship all about?

In addition to advising and caring for guests, your core duty is to present and sell products. Quality assurance is also one of your tasks. In addition, you will plan and monitor staff deployment, check hygiene regulations and perform security checks and manage and support business management processes. You will work primarily in system catering facilities, in staff restaurants, in the office and in sales areas.
Your development opportunities

On completion of your vocational training as a system catering specialist, you can of course further your professional development in the subsequent years of your career. These exciting opportunities are open to you:
Economics management specialist

Certified restaurant manager
Am I the right person for this?

This could be the perfect profession for you if this sounds like you:
You are highly structured and love smooth and seamless processes

You have a good overview and your fridge at home is never empty.

You are satisfied when you can surprise your guests and make them happy.

You like taking responsibility for complex issues.

You are good on your feet.
Incidentally: Our apprenticeships are open to everyone, regardless of gender.
What you need
Sociability and good manners, independence and a sense of responsibility, organisational skills and flexibility, interest in business and operations management.
Language skills
You should have good knowledge of German.
School leaving results
We recommend you have a good school leaving certificate.
Have you not yet taken your final exams?
Important note: We only offer initial vocational training. If you have already completed vocational training or if you have professional experience, we unfortunately cannot offer you vocational training at Volkswagen.
We are known for our excellent vocational training. Find out here exactly what you can expect from us. Please note that changes to the procedure may be made at short notice.
You will learn the following in your first year of training with us:
Dealing with guests, advice and sales

Work scheduling and handling of different appliances, machines and consumer durables

Familiarisation and application of hygiene regulations and principles

Working in the kitchen and in service

Office organisation and communication
You will learn the following in the second part of your vocational training:
Advice and sales in the restaurant

Trade service and merchandise management
You will learn the following in the third part of your vocational training:
Advice and sales in the restaurant

Trade service and merchandise management
You can apply online here for up to three sites:
Here's how you apply to us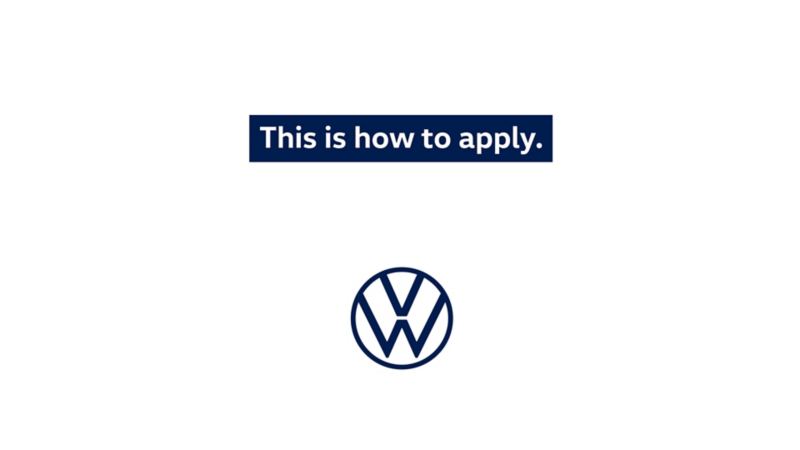 Or would you prefer something different?

You can apply for up to three apprenticeships at the same time. These alternatives may also be of interest to you: