Office management assistant
(German: Kaufmann/-frau für Büromanagement)
Find out more about the training and apply here.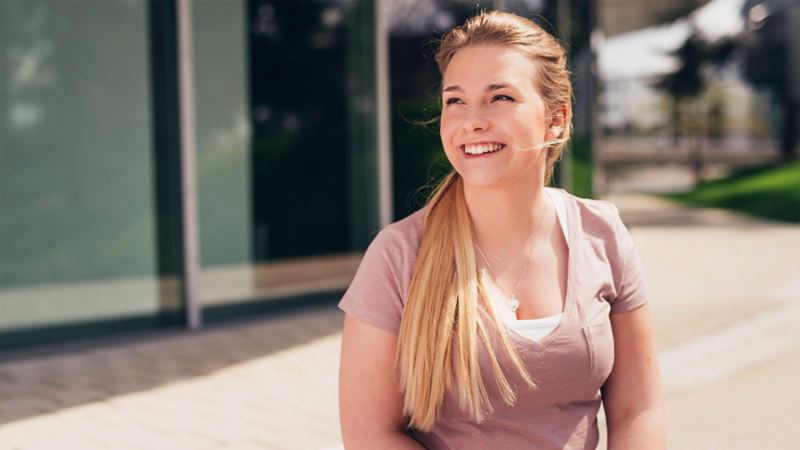 Desktop, phone and Post-its

The desk is my battlefield in the best sense of the word. I usually have to do rather a lot of things at the same time, which is why it is important to maintain an overview. I can organise myself and others very efficiently. As part of my vocational training as an office management assistant with Volkswagen, I learn how administration works. In addition, I get insights into how to use modern information and communication technology. Whether by phone, email or letter, I communicate constantly and enjoy doing this, and can therefore play my part in representing my company. 
Sound exciting? Then apply right here, right now. 
See you soon
Anna
We offer this training in:

Wolfsburg
Hannover
Emden

1 August 2020 until 28 February 2021

Your training commences in September 2021 and will take around three years.

Your monthly remuneration is based on your year of training:

Year 1: EUR 1,068
Year 2: EUR 1,105
Year 3: EUR 1,219
Year 4: EUR 1,293
We offer this training in:
Wolfsburg
Hannover
Emden
What is the apprenticeship all about?

As an office management assistant you are at the centre of all office processes and have to keep a cool head even in stressful situations. You support your colleagues in recording attendance and are on hand to answer all types of organisational questions for them. For example, you prepare department presentations, organise business trips for colleagues and managers or prepare meetings or workshops. You are often the first point of contact for customers and business partners too. As an expert contact, you ensure that everyday business is handled seamlessly.
Your development opportunities

On completion of your vocational training as an office management assistant, you can of course further your professional development in the subsequent years of your career. These exciting opportunities are open to you: 
Wolfsburg site
Secretarial and assistant positions

Order management and control
Hannover site

Secretarial and assistant positions

Public relations and event management

Order management/coordination
Braunschweig site
Secretarial and assistant positions
Emden site
Secretarial and assistant positions
Am I the right person for this?

This could be the perfect profession for you if this sounds like you:
You find figures and finance exciting.

You also like to take charge at home and, for example, plan everyday routine for your little siblings.

You are highly structured and can also easily get an overview of major issues.

You like to write texts and are not afraid about making contact with others.

You are well able to use computers, especially programs like Word or Excel.
Incidentally: Our apprenticeships are open to everyone, regardless of gender.
What you need
Communication and organisational skills, assured handling of modern information and telecommunication technologies and sociability.
Language skills
You should have good knowledge of German.
School leaving results
We recommend you have at least a good secondary school leaving certificate.
Have you not yet taken your final exams?
Important note: We only offer initial vocational training. If you have already completed vocational training or if you have professional experience, we unfortunately cannot offer you vocational training at Volkswagen.
We are known for our excellent vocational training. Find out here exactly what you can expect from us. Please note that changes to the procedure may be made at short notice.
You will learn the following in your first year of training with us:
Helping to shape your own role in the company and representing the company

Organising office processes and work practices

Procuring material goods and services
Focal points in years 2 to 3

You will learn the following in the second part of your vocational training:
Acquiring and retaining customers

Recording and analysing value flows

Mastering discussion scenarios

Performing HR management duties

Ensuring liquidity and preparing financing

Managing value creation processes in a success-driven manner

Representing and optimising business processes

Organising events and business trips

Planning and executing a project
You can apply online here for up to three sites:
Here's how you apply to us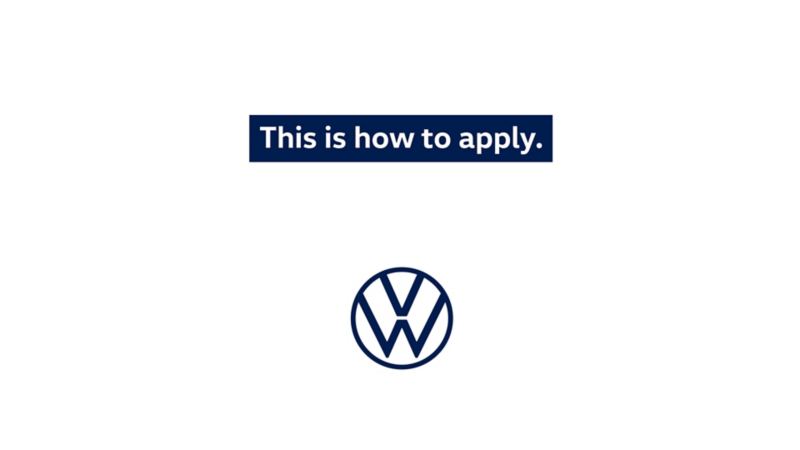 Or would you prefer something different?

You can apply for up to three apprenticeships at the same time. These alternatives may also be of interest to you: