Haulage and logistics services assistant
(German: Kaufmann/-frau für Spedition und Logistikdienstleistung)
Find out more about the training and apply here.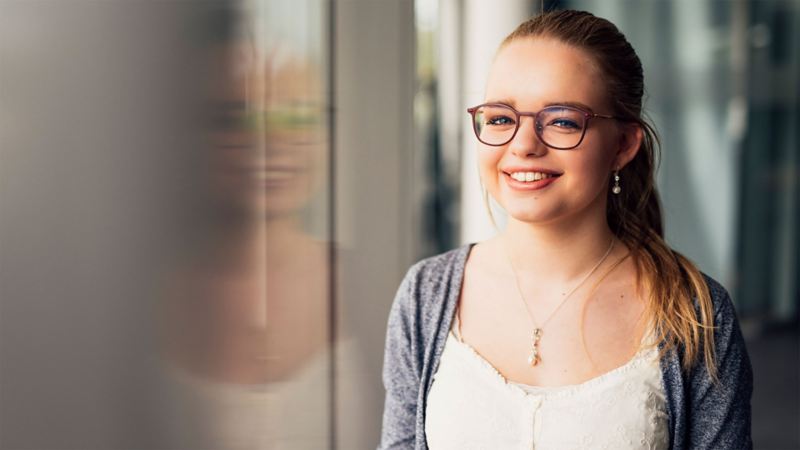 From A to B – and deadlines

Sounds like time pressure or? No need to worry, it's a cinch with a little organisational talent. I coordinate the international and national transport of goods by land, water and air from my desk. In addition, I track the internal material flows so that the correct material always arrives on time at the right loading point. As part of my vocational training as a haulage and logistics services assistant at Volkswagen, I learn everything there is to know about the logistics processes within the plant. My tasks include issuing customs documents and shipping documents and confidently contacting customers, suppliers and hauliers from a number of different countries. I can maintain an overview easily at all times by recording everything in the system. 
Sound exciting? Then apply right here, right now. 
See you soon
Philine
We offer this training in:

Emden

1 August 2020 until 28 February 2021

Your training commences in September 2021 and will take around three years.

Your monthly remuneration is based on your year of training:

Year 1: EUR 1,068
Year 2: EUR 1,105
Year 3: EUR 1,219
Year 4: EUR 1,293
We offer this training in:
Emden
What is the apprenticeship all about?

As a haulage and logistics services assistant, it is especially important to be able to deal confidently with customers and the latest communication media. This is because you are primarily deployed in the commercial division and have to look after the processing of orders. This includes planning shipments and transport means, selecting transport routes, drawing up freight documents and customs documents – and organising transport insurance. You are also responsible for developing, monitoring and managing logistics services.
Your development opportunities

On completion of your vocational training as a haulage and logistics services assistant, you can of course further your professional development in the subsequent years of your career. These exciting opportunities are open to you:
Certified transport business management specialist for freight haulage

Foreign trade or marketing specialist

Certified industrial business management specialist

Certified HR management officer

Certified technical business management specialist
Am I the right person for this?

This could be the perfect profession for you if this sounds like you: 
You already single-handedly looked after planning and organising a round trip and enjoyed seeing how the different parts of the trip came together seamlessly.

You are highly structured and never lose sight of the big picture.

You enjoy dealing with lots of people and are not intimidated by speaking English with them.

You don't just think about football when it comes to tables.
Incidentally: Our apprenticeships are open to everyone, regardless of gender.

What you need
Communication and organisational skills, a business frame of mind and basic knowledge of EDP.
Language skills
You should have good knowledge of German.
School leaving results
We recommend you have at least a good secondary school leaving certificate.
Have you not yet taken your final exams?
Important note: We only offer initial vocational training. If you have already completed vocational training or if you have professional experience, we unfortunately cannot offer you vocational training at Volkswagen.
We are known for our excellent vocational training. Find out here exactly what you can expect from us. Please note that changes to the procedure may be made at short notice.
You will learn the following in your first year of training with us:
Operational organisation and functional relationships, legal bases

Carrying out general office and administrative activities, such as correspondence, managing shipping logs

Basic understanding of the procurement market: various freight transport carriers (truck, train, ship and aircraft), storage and handling of goods, ancillary services

Sales market: comparing the range of service offered by hauliers, concluding freight forwarding contracts
Focal points in years 2 to 3

You will learn the following in the second part of your vocational training:
Sourcing goods shipments: selecting transport services, concluding haulage, freight, storage and transshipment contracts, sourcing ancillary services 

Accounting: payment transactions, controlling, cost and activity accounting

Performance of services: providing haulage services, processing haulage orders, billing haulage services

Developing, monitoring and managing logistics services 

Preparing, following up, performing and organising meetings with customers
You can apply online here for up to three sites:
Haulage and logistics services assistant
(Kaufmann/-frau für Spedition und Logistikdienstleistung)
Here's how you apply to us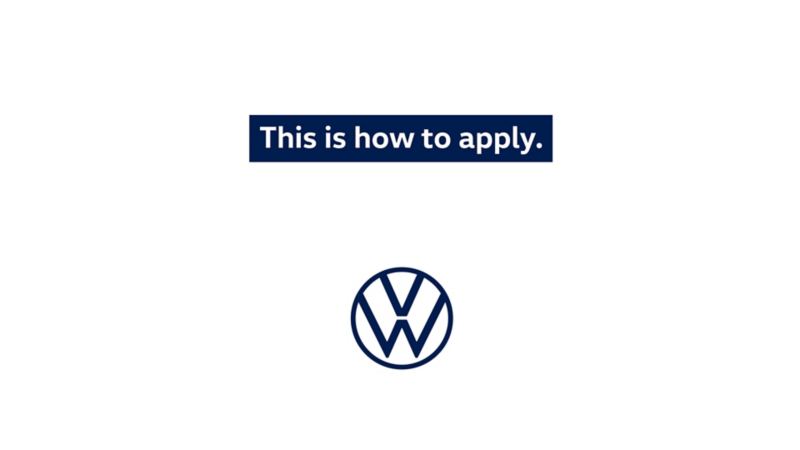 Or would you prefer something different?

Du kannst dich auf bis zu 3 Ausbildungsberufe gleichzeitig bewerben. Diese Alternativen könnten für dich auch interessant sein: