Electronics engineer in automation technology
(German: Elektroniker/-in für Automatisierungstechnik)
Find out more about the training and apply here.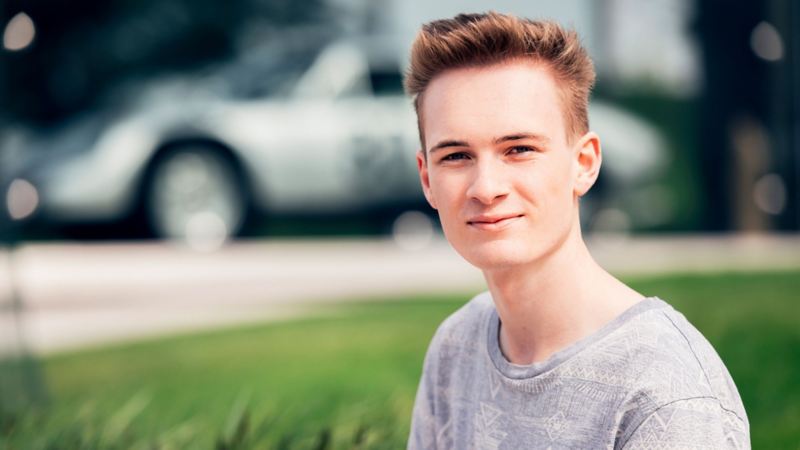 That was roughly my plan after I finished school. But first of all hello! My name is Marc and I am currently completing vocational training at Volkswagen. As a future electronics engineer in automation technology, I am learning how to be a mastermind. For example, this involves installing machinery and switchgear systems or also programming and controlling complex manufacturing systems in mass production. 
Sound exciting? Then apply right here, right now. 
See you soon!
Marc
We offer this training in:

Wolfsburg
Hannover
Kassel
Braunschweig
Salzgitter
Emden

1 August 2020 until 28 February 2021

Your training commences in September 2021 and will take around three and a half years.

Your monthly remuneration is based on your year of training:

Year 1: EUR 1,068
Year 2: EUR 1,105
Year 3: EUR 1,219
Year 4: EUR 1,293
We offer this training in:
Wolfsburg
Hannover
Kassel
Braunschweig
Salzgitter
Emden
What is the apprenticeship all about?

As an electronics engineer in automation technology your tasks include installing machines and commissioning switchgear installations, but also programming and PLC-based control (programmable logic controllers). In addition, you are responsible for maintaining automated production systems and manufacturing systems in mass production including quality assurance.
Your development opportunities

On completion of your vocational training as an electronics engineer in automation technology, you can of course further your professional development in the subsequent years of your career. These exciting opportunities are open to you:
Certified technical business management specialist

Certified vocational and advanced training teacher
Am I the right person for this?

This could be the perfect profession for you if this sounds like you:
You enjoyed tinkering with electrical circuits during physics classes.

You took your dad's hi-fi system apart to see how it worked

You constructed an electrical model railway

You built a robot to fetch cookies for you from the kitchen

You have initial DIY experience, for example installing light switches or cabling the home cinema receiver

You have initial experience of programming languages

You like to work in a team and in enclosed spaces
Incidentally: Our apprenticeships are open to everyone, regardless of gender.
What you need
Good knowledge of maths, good understanding of electronic and physical processes and ability to think logically.
Language skills
You should have good knowledge of German.
School leaving results
We recommend you have a secondary school certificate. 
Have you not yet taken your final exams?
Important note: We only offer initial vocational training. If you have already completed vocational training or if you have professional experience, we unfortunately cannot offer you vocational training at Volkswagen.
We are known for our excellent vocational training. Find out here exactly what you can expect from us. Please note that changes to the procedure may be made at short notice.
You will learn the following in your first year of training with us:
Reading circuit documents, making sketches, planning processes

Planning, organising and implementing complex work orders

Installing, commissioning and maintaining electrical production equipment

Measuring and analysing electrical functions and systems 

Installing and configuring IT systems 

Combining mechanical, electromechanical and electrical components to create assemblies

Preparing, installing and connecting cables
Focal points in years 2 to 4

You will learn the following in the second part of your vocational training:
Measuring DC and AC values, testing components and assemblies

Testing, adjusting and commissioning automated systems and networked production systems

Optimising process workflows in automated production equipment

Adjusting, monitoring and maintaining functional and business processes on automated production equipment
You can apply online here for up to three sites:
Here's how you apply to us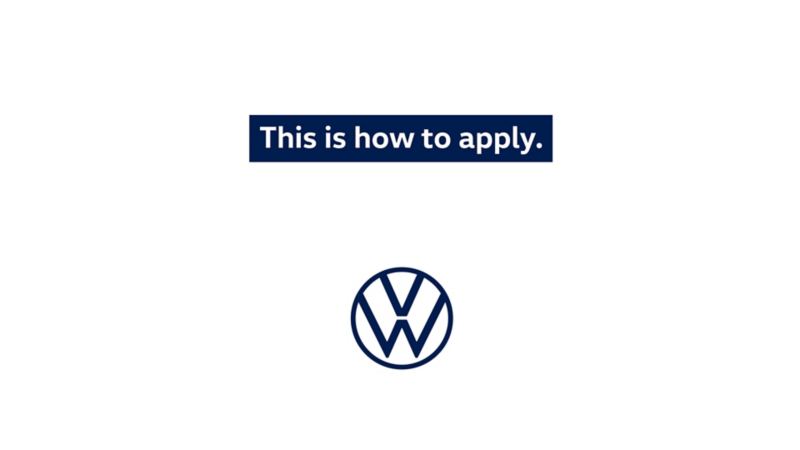 Or would you prefer something different?