(German: Koch/Köchin)
Find out more about the training and apply here.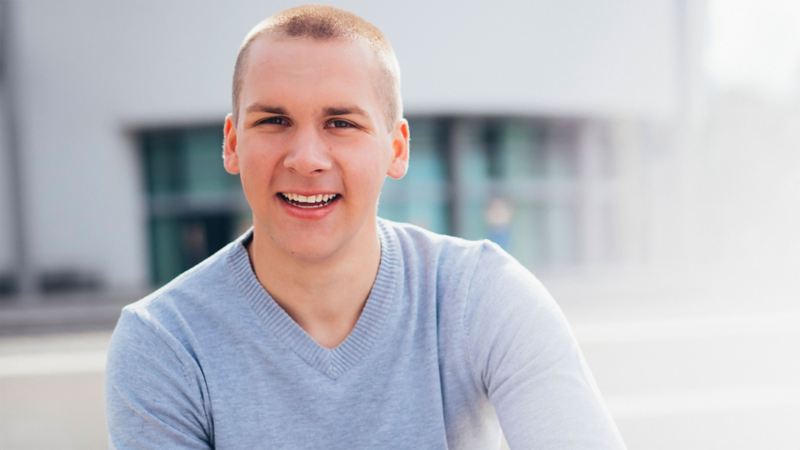 Hi, my name is Rouven and I am completing my vocational training at Volkswagen as a chef. I simply love making guests happy with good food. But that involves more than "just" being able to cook well. I am also learning how to be an artist and manager as part of my training. I work in a team creating meals and coordinating workflows and resources. 
Sound exciting? Then apply right here, right now. 
See you soon
Rouven
We offer this training in:

Wolfsburg

1 August 2020 until 28 February 2021

Your training commences in September 2021 and will take around three years.

Your monthly remuneration is based on your year of training:

Year 1: EUR 1,068
Year 2: EUR 1,105
Year 3: EUR 1,219
Year 4: EUR 1,293
We offer this training in:
Wolfsburg
What is the apprenticeship all about?

As a chef you will discover that there is a lot more behind the art of preparing and serving meals than washing, cutting and cooking food. You will learn how to calculate prices, organise shopping, arrange courses, coordinate workflows and staff deployment and much more. In addition, you can be quite creative as a chef and create new decoration and preparation methods or even new dishes, courses and menus.
Your development opportunities

On completion of your vocational training as a chef, you can of course further your professional development in the subsequent years of your career. These exciting opportunities are open to you:
Technician specialising in food processing

Hotel management school "International Workplace"
Am I the right person for this?

This could be the perfect profession for you if this sounds like you:
You have always preferred to cook for yourself.

You get a sense of pleasure when your guests ask for second helpings.

You like to experiment with different ingredients.

You like to go to markets and recipe ideas are constantly whirring around your head.

You can manage your available cash efficiently when shopping.
Incidentally: Our apprenticeships are open to everyone, regardless of gender.
What you need
Manual dexterity and creativity, proper handling of foodstuffs and appliances, interest in nutritional physiology and commercial skills.
Language skills
You should have good knowledge of German.
School leaving results
We recommend you have at least a good secondary school leaving certificate.
Have you not yet taken your final exams?
Important note: We only offer initial vocational training. If you have already completed vocational training or if you have professional experience, we unfortunately cannot offer you vocational training at Volkswagen.
We are known for our excellent vocational training. Find out here exactly what you can expect from us. Please note that changes to the procedure may be made at short notice.
You will learn the following in your first year of training with us:
Storing and checking foodstuffs in accordance with legal requirements, hygiene regulations when cleaning and maintaining rooms and appliances

Assembling food and beverage menus; preparing and cooking simple dishes and beverages based on the fundamentals of dietetics

Using and maintaining utensils and everyday objects

Handling kitchen organisation systems

Foreign-language technical terms
Focal points in years 2 to 3

You will learn the following in the second part of your vocational training:
Putting courses together with due regard for professional rules and dietetics


Preparing and cooking different foodstuffs in the different kitchen work areas (soups, starters, vegetables and side dishes, roasts, desserts)

Organisation and principles of shopping and storage

Creating menus with due regard for pricing
You can apply online here for up to three sites:
Here's how you apply to us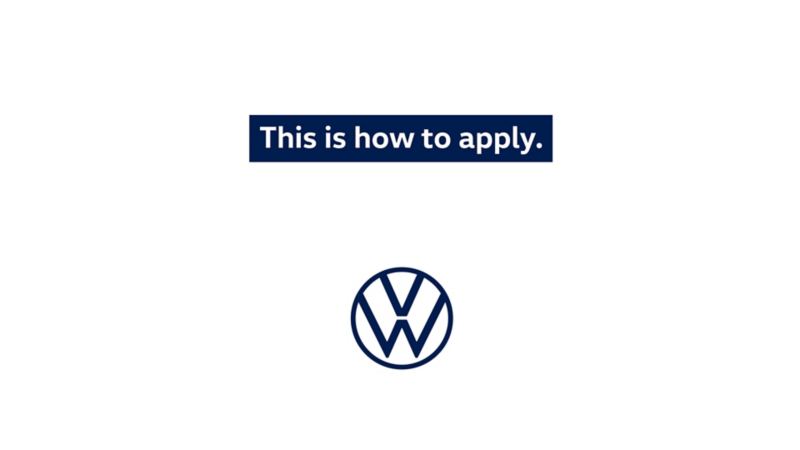 Or would you prefer something different?

You can apply for up to three apprenticeships at the same time. These alternatives may also be of interest to you: