You play in the premier league. Then get the title too.

You play in the premier league. Then get the title too.

As a doctoral candidate, you will enhance the innovative strength of the company with the latest academic findings. This will enable you to develop and nurture expertise, both for yourself and your colleagues. The aim of the Volkswagen doctoral programme is to academically explore future issues of relevance for the company and to give you the opportunity to complete your doctorate in the best possible setting in collaboration with your university.
Target group: University graduates aiming to undertake a doctorate


Start: The call for applications and start take place all year round


Duration: Fixed period of three years
To apply for a position on our doctoral programme, you need to have completed a university degree at masters or diploma level before you start working with us. A PhD at bachelor level is unfortunately not possible. You do not need to have a doctoral supervisor in place to apply. However, it is recommended to have had initial discussions with potential doctoral supervisors concerning your fundamental doctoral project.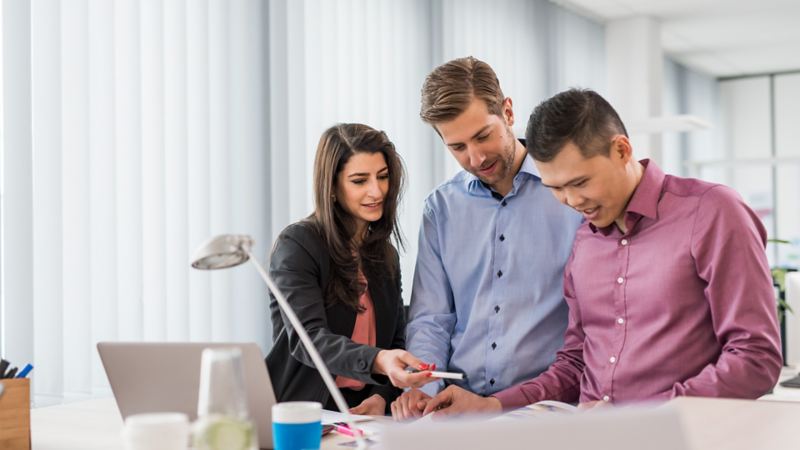 Your university and
Volkswagen

: A strong team


You complete your doctorate in the classic way at your university. Responsibility for ensuring compliance with the PhD regulations and for your acceptance as a doctoral candidate lies solely with your university. We at Volkswagen will support you in practice as a reliable partner in the framework of our three-year doctoral programme. In this respect, Volkswagen is guided by the joint position of BDA, BDI, HRK (German Rectors' Conference of 21 March 2018) and Stifterverband on doctoral degrees offered in partnership between doctorate-conferring universities and companies.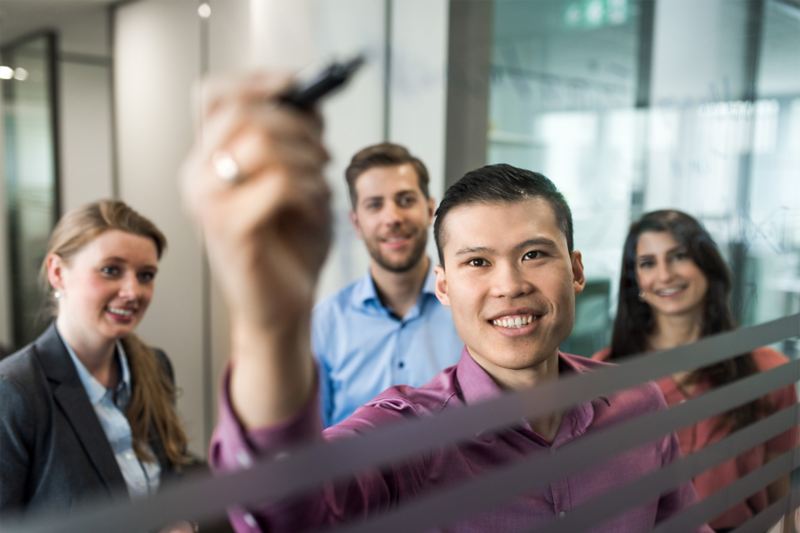 Programme content
Volkswagen offers a comprehensive doctoral programme in conjunction with the AutoUni, the VW Group's institute of higher education. The programme includes:
Seminars on academic texts


Seminars on interdisciplinary training


Use of a private room for doctoral students with a clean desk policy and the facility to access a large number of e-journals and computer programs


Participation in a doctoral colloquium on the exchange of academic information with representatives from the teaching profession and other doctoral candidates in the

Volkswagen

Group.


An option to publish your dissertation in the AutoUni's series of academic journals
Identifying a topic and a doctoral supervisor

Broadly speaking, the topic of your doctorate is already roughly determined by the job vacancy. We work with you and your doctoral supervisor to adjust and customise the topic.

You must have a doctoral supervisor in place at the latest prior to starting your contract with us.

The Volkswagen doctoral programme takes three years for all candidates. To help you complete your doctoral thesis successfully, a supervisor from your department is on hand to provide assistance with any general questions as well as specific issues related to the content of your thesis. In addition, the Volkswagen AutoUni provides support in the form of interdisciplinary seminars, courses on writing academic texts and methodology.

You should aim to complete your doctoral thesis at your university within three years to at least the initial version stage while still gaining work experience. We clearly stipulate that 51% of your working hours should be devoted to preparing your thesis. You should discuss the exact split with your department. If you occasionally have to work on your thesis outside of the factory, for example in a library or at the university, this may be possible by prior arrangement.
Who could be better qualified to provide a clear and credible report about our doctoral programme than a doctoral candidate at Volkswagen? Take a look here at an interesting report.
Impressed? Then apply now.

We advertise positions for the doctoral programme at Volkswagen all year round. You can therefore apply to us at any time. The respective job description indicates roughly when you will start working with us. You should clarify the details together with Human Resources and your department.
Is this your first time to apply to us?
You will find all the latest positions available for the doctoral programme in our job portal. Should you not find a suitable doctoral offer, simply check back at a later time or activate the push notification (Job Agent).