StartUp Direct trainee programme
Secure pole position. For your career.

StartUp Direct trainee programme
Secure pole position. For your career.

Your study days are behind you. Your career awaits. Show what you can do: with the StartUp Direct trainee programme. The aim of our direct entry programme is to support and develop highly qualified young employees who are recruited from the ranks of above-average university graduates with technical and business degrees. So get into gear and step on the gas! For a great start to your future. With us, Europe's largest car manufacturer, on our drive to be a versatile mobility provider.
Target group: University graduates with no more than 3 years' professional experience

Start: The call for applications and start of StartUp Direct jobs take place all year round

Duration: The trainee programme modules take 24 months in total
My typical working day involves talking to colleagues in China in the morning, moving on to Europe midday and finishing up in the evening on the American continent.

StartUp Direct – The programme in detail

Applicants for the StartUp Direct trainee programme should fulfil the following requirements:

University graduates primarily from technical or commercial fields of study


Final grade at least "good" (a result that exceeds the average requirements considerably)


Suitable length of degree course


Language skills (English, another foreign language would be an advantage)


High degree of self-reliance, ability to work on own initiative, team skills, flexibility, mobility, motivation and ability to act in an entrepreneurial manner
Volkswagen

makes a strong case for itself

Find out here about the many advantages and excellent opportunities available to Volkswagen employees, which only a global corporation can offer.*
*possibly depending on location and activity
Who could be better qualified to provide a clear and credible report about our StartUp Direct trainee programme than a trainee at Volkswagen? Take a look here at an interesting report.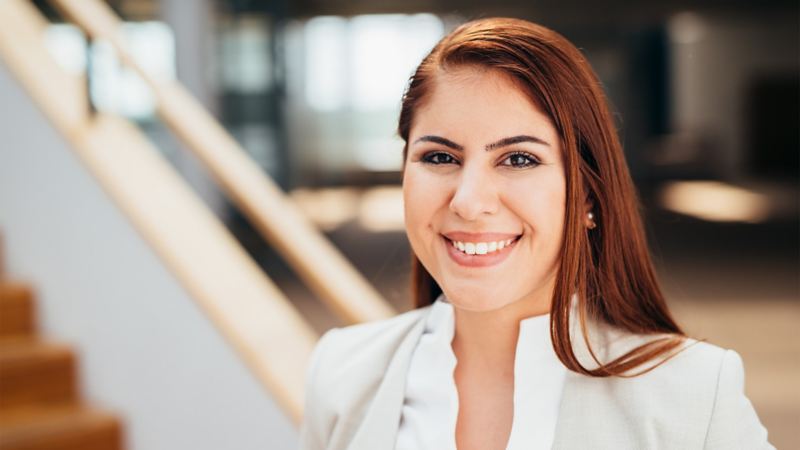 Melisa – StartUp Direct trainee in Research and Development

Impressed? Then apply now.

Current positions:
You will find all the latest positions available for the StartUp Direct programme in our job portal. Should you not find a suitable trainee offer, simply check back at a later time or activate the push notification (Job Agent).
Is this your first time to apply to us?
Not a problem: to make sure you get it right we can tell you first how it works.