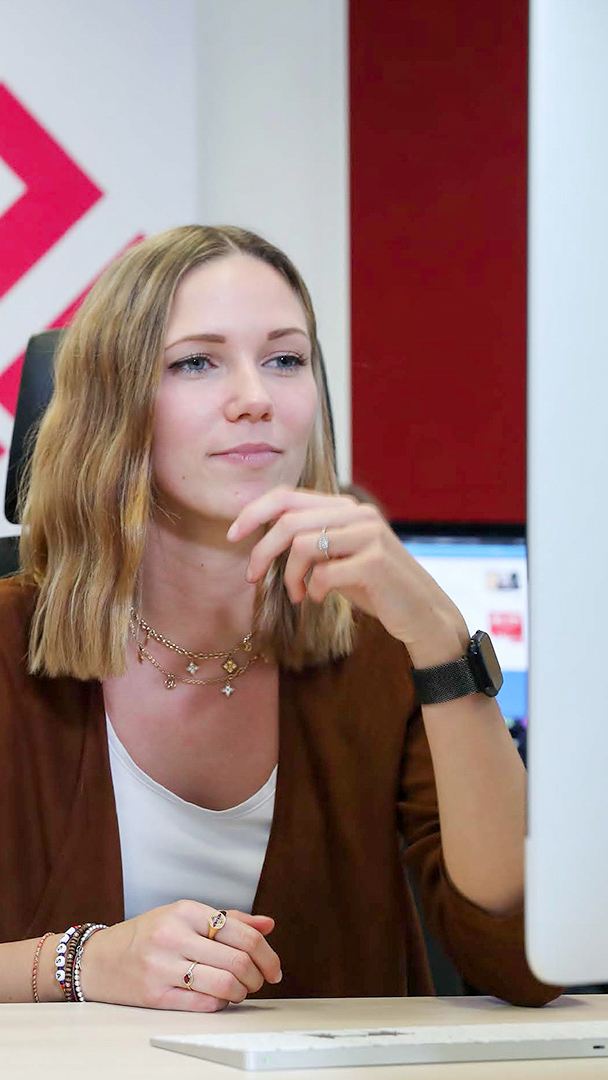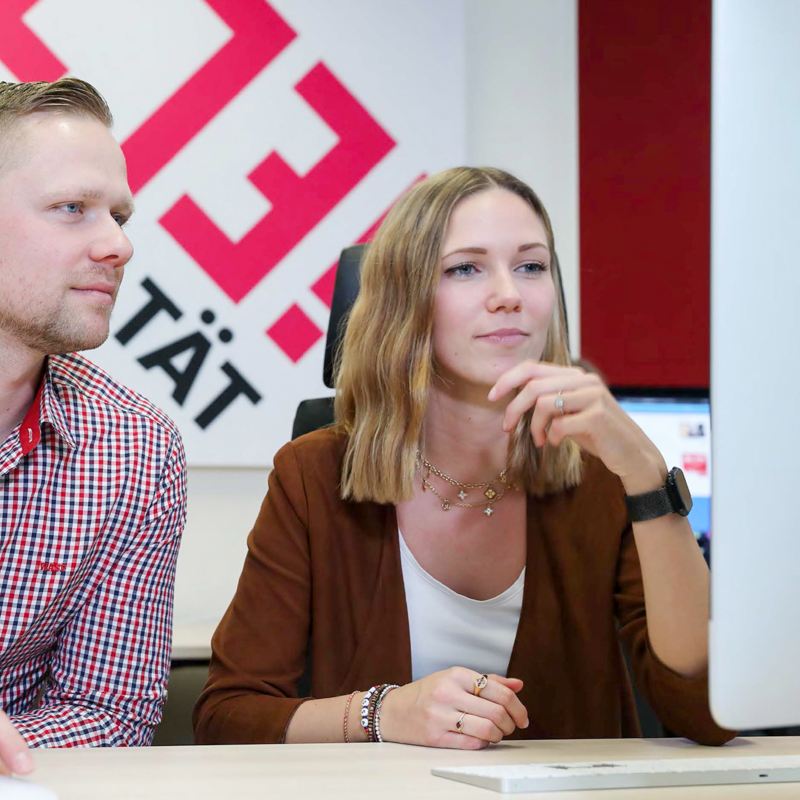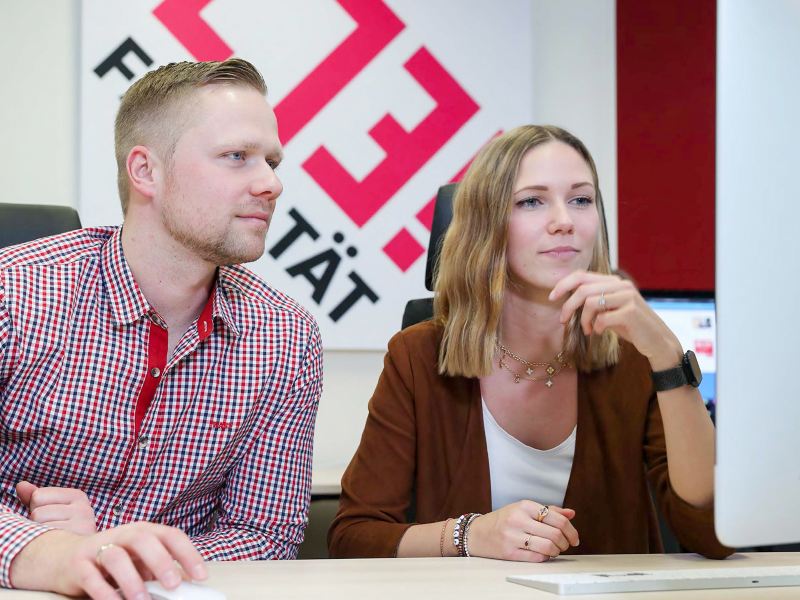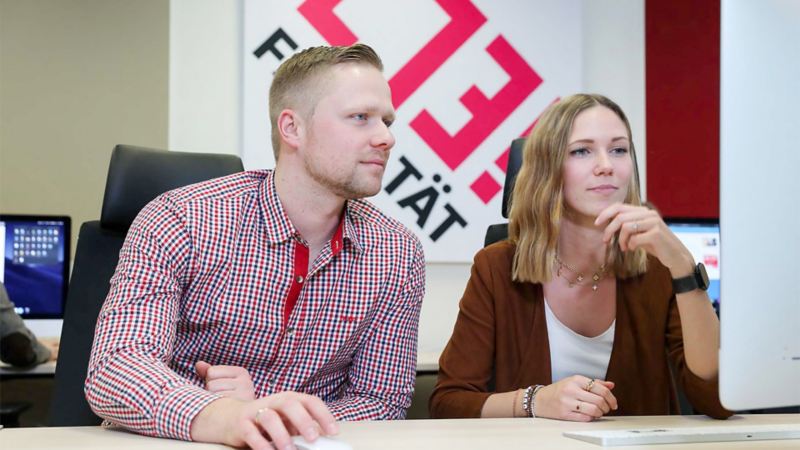 Faculty 73 – Become a software developer. At

Volkswagen

– in just two years.

Join us in shaping the mobility of the future

You don't have to be an IT expert to digitalise the world of cars with us. That's because we'll train you to be one – and in just two years too. Our Faculty 73 is a programme that can train you to become a genuine software developer. And best of all: On successful conclusion and positive overall evaluation, we will transfer you to a permanent position. We offer some 100 places each year. So, lose no time and apply now.
Faculty 73 – the facts at a glance

Who can take part? The qualification programme as a software developer is aimed at:

Job-seekers who have the right skills but not the right qualifications to be offered a permanent position to date

Pupils who are about to or have just graduated may apply

Interested parties who already work at Volkswagen should apply via the internal job portal.

This is how your training works with us
The programme essentially consists of two condensed modules, during which you will acquire all required elements for a successful career as a software developer. This includes:

Mathematics for software developers


Databases and real-time data processing


Project and time management
What makes our programme so unique
Our Faculty 73 qualification programme as a software developer offers you exciting and future-proof prospects to help you develop your career and strike out in a new direction. You can look forward to:

Close, demand-driven support


Pre-structured learning in small groups of 8 to 18 participants in each case


A varied participant group of mixed ages


A personal mentor (Peer2Peer) from the previous cohort


Project phases in the future area of activity


A monthly training remuneration of EUR 1134.50


Transfer to a permanent contract on successful conclusion of the training is intended
Who could be better qualified to provide a clear and credible report about Faculty 73 than a participant in the programme? Take a look at three videos here with interesting testimonials.