Technical product designer
(German: Technischer Produktdesigner/-in)
Find out more about the training and apply here.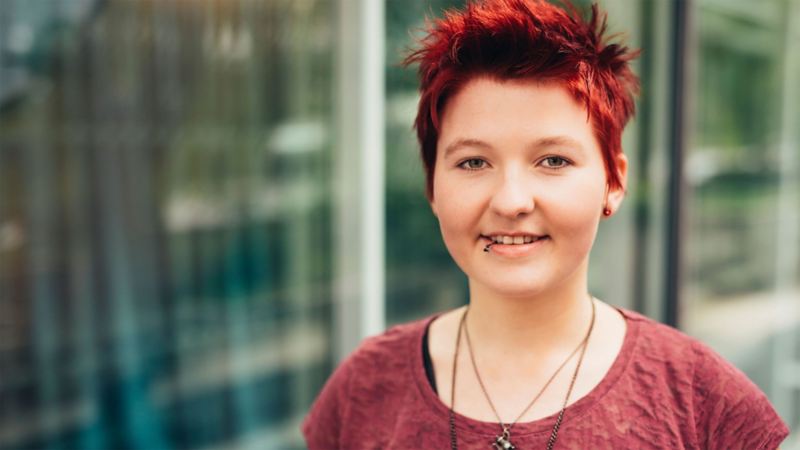 The technical product designer profession was previously called a technical drawer. The computer and 3D programs are the tools of my trade in my vocational training at Volkswagen: this is what is referred to then as CAD or computer-aided design. I also work closely with the customer and manufacturing to transform ideas into the perfectly formulated design. As a creative mind with a good dash of technical understanding and good visual thinking skills, I have everything I need to enjoy life to the full.
Sound exciting? Then apply right here, right now.
See you soon
Annika
We offer this training in:

Emden

1 August 2020 until 28 February 2021

Your training commences in September 2021 and will take around three and a half years.

Your monthly remuneration is based on your year of training:

Year 1: EUR 1,068
Year 2: EUR 1,105
Year 3: EUR 1,219
Year 4: EUR 1,293
We offer this training in:
Emden
What is the apprenticeship all about?

As a technical product designer you support engineers in developing machines and systems. You design component parts and assemblies of technical products using 3D CAD systems and represent them as three-dimensional models and technical drawings.  Not only do you have to have to pay close attention to technical requirements, rather you also need to consider material and manufacturing methods as early as the design stage. In addition, you use computer simulations to check whether your design can withstand the stress of practical use. After this, you create the documentation from which all important information for subsequent production can be derived, and present your results to the customer.
Your development opportunities

On completion of your vocational training as a technical product designer, you can of course further your professional development in the subsequent years of your career. These exciting opportunities are open to you:
Certified industrial foreman

Certified technical business management specialist

Designer (university) for industrial design
Am I the right person for this?

This could be the perfect profession for you if this sounds like you:
You always wanted to design your mixer at home more ergonomically.

You have good visual thinking skills.

You have a creative artisan hobby such as model construction, woodcarving or pottery.

You like to perform mathematical calculations.
What you need
Interest in precision working, good knowledge of maths, understanding of technical and physical processes, good visual thinking skills.
Language skills
You should have good knowledge of German.
School leaving results
We recommend you have at least a good secondary school leaving certificate.
Have you not yet taken your final exams?
Important note: We only offer initial vocational training. If you have already completed vocational training or if you have professional experience, we unfortunately cannot offer you vocational training at Volkswagen.
We are known for our excellent vocational training. Find out here exactly what you can expect from us. Please note that changes to the procedure may be made at short notice.
You will learn the following in your first year of training with us:
Creating and applying technical documents

Distinguishing materials, manufacturing methods and assembly techniques

Work planning and organisation

Customer orientation and performance of quality assurance measures

Fundamentals of manual drawing

Fundamentals of metal processing
Focal points in years 2 to 4

You will learn the following in the second part of your vocational training:
Manufacturing, joining and assembly technology

Control technology and electrical engineering
You can apply online here for up to three sites:
Here's how you apply to us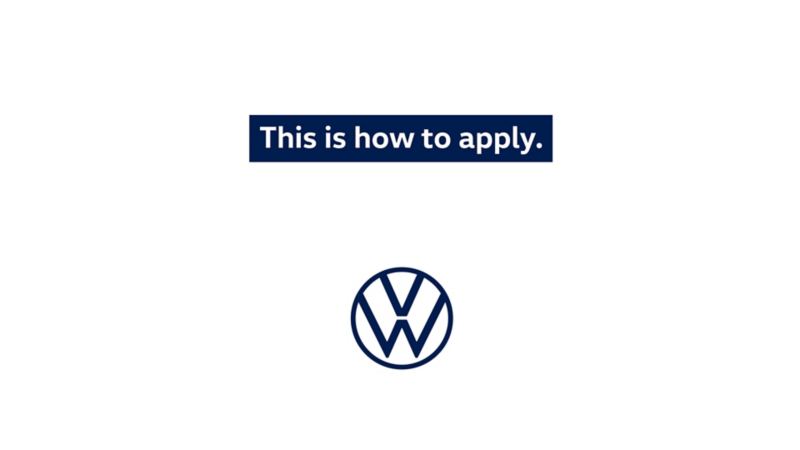 Or would you prefer something different?

You can apply for up to three apprenticeships at the same time. These alternatives may also be of interest to you: