(German: Restaurantfachmann/-frau)

Find out more about the training and apply here.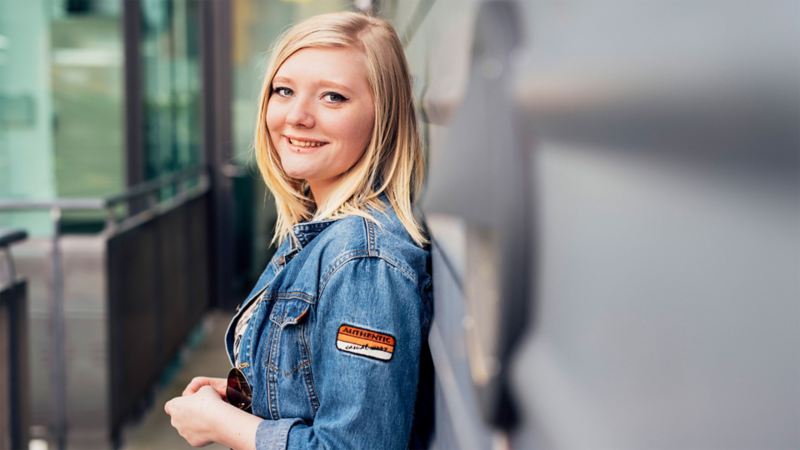 Flambéed, carved and being in a good mood

My vocational training as a restaurant specialist at Volkswagen is very comprehensive and exciting and I also get to know lots of people – from all over the world. I always enjoy surprising guests with my initiative and making them happy: whether it's guessing in advance what they would like to drink or recommending the best meal for them if they are really hungry. On top of that of course comes professional filleting and suggestions for the most suitable wine to enjoy with their meal. 
Sound exciting? Then apply right here, right now. 
See you soon 
Carmen
We offer this training in:

Wolfsburg

1 August 2020 until 28 February 2021

Your training commences in September 2021 and will take around three years.

Your monthly remuneration is based on your year of training:

Year 1: EUR 1,068
Year 2: EUR 1,105
Year 3: EUR 1,219
Year 4: EUR 1,293
We offer this training in:
Wolfsburg
What is the apprenticeship all about?

As a restaurant specialist, no one day is like any other, since you meet the widest range of people from all over the world in this job. Entertaining involves serving and advising discerning guests in the restaurants. You learn here how to serve all types of dishes properly. For example, this includes flambéeing, carving or filleting at the table. However, the job also involves putting menus together and serving beverages. You can work in different areas in this respect, such as in the à-la-carte service restaurant, dining room service or banquet service.
Your development opportunities

On completion of your vocational training as a restaurant specialist, you can of course further your professional development in the subsequent years of your career. These exciting opportunities are open to you:
Certified restaurant manager
Am I the right person for this?

This could be the perfect profession for you if this sounds like you:

You like to entertain your guests.

You have a keen eye for detail.

When you visit a restaurant you notice the ambiance and service in particular.

You love making contact with people.

You have a knack for preparing small snacks.
Incidentally: Our apprenticeships are open to everyone, regardless of gender.

What you need
Commercial skills, insight into human nature, good manners, a neat appearance and sociability.
Language skills
You should have good knowledge of German.
School leaving results
We recommend you have at least a good secondary school leaving certificate.
Have you not yet taken your final exams?
Important note: We only offer initial vocational training. If you have already completed vocational training or if you have professional experience, we unfortunately cannot offer you vocational training at Volkswagen.
We are known for our excellent vocational training. Find out here exactly what you can expect from us. Please note that changes to the procedure may be made at short notice.
You will learn the following in your first year of training with us:
Receiving, seating and advising guests

Organising and conducting events for special occasions

Filleting, carving and flambéeing at the table
Focal points in years 2 to 3

You will learn the following in the second part of your vocational training:
Setting up, operating and monitoring paper cutting machines and three-blade machines, measuring, categorising and testing materials for gathering and folding machines

Checking print results for further processing and quality
You can apply online here for up to three sites:
Here's how you apply to us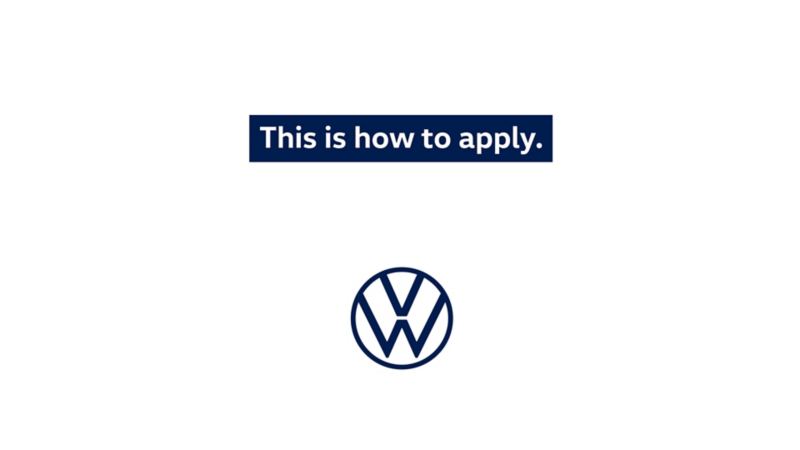 Or would you prefer something different?

You can apply for up to three apprenticeships at the same time. These alternatives may also be of interest to you: