Motor vehicle mechatronics technician specialising in system and high-voltage technology
(German: Kraftfahrzeugmechatroniker/-in SP System- und Hochvolttechnik)
Find out more about the training and apply here.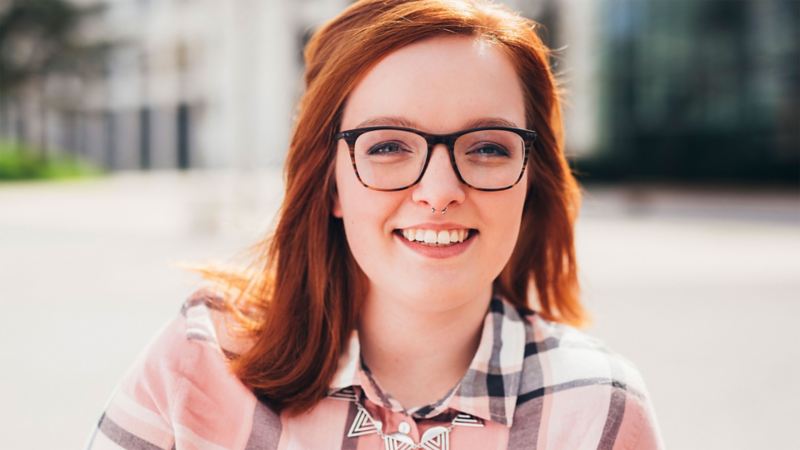 From the stereo system to the driver assist system – all are only possible thanks to the electronic components in vehicles. When it comes to developing the mobile future too, I am right at the forefront as a motor vehicle mechatronics technician. It's clear that nothing works in hybrid and electric vehicles without high-voltage system technology. As part of my vocational training, I learn everything there is to know about the electrical and electronic components and their complex interactions in vehicles. This will prepare me for working in production, service or also the testing department in the future. 
Sound exciting? Then apply right here, right now. 
See you soon 
Anna-Ida
We offer this training in:

Wolfsburg
Emden

1 August 2020 until 28 February 2021

Your training commences in September 2021 and will take around three and a half years.

Your monthly remuneration is based on your year of training:

Year 1: EUR 1,068
Year 2: EUR 1,105
Year 3: EUR 1,219
Year 4: EUR 1,293
We offer this training in:
Wolfsburg
Emden
What is the apprenticeship all about?

As a motor vehicle mechatronics technician, you know the number of parts needed to produce a car that will meet the strict requirements of our customers. That's because the vocational training allows you to become a specialist for the entire vehicle with its complex systems and components. You can expect two different focal points: passenger car technology and system and high-voltage technology. Depending on the focus, your tasks will include fitting, maintaining, measuring, adjusting and testing powertrains and assemblies or also looking after the vehicle electrics. Sometimes you're almost like a detective, since it is also part of your job to look for potential faults and resolve these.
Your development opportunities

On completion of your vocational training as a motor vehicle mechatronics technician specialising in system and high-voltage technology, you can of course further your professional development in the subsequent years of your career. These exciting opportunities are open to you:
Certified industrial foreman

Certified master craftsman

Certified technical business management specialist
Am I the right person for this?

This could be the perfect profession for you if this sounds like you:
You took your computer apart once and put it back together again.

You are simply fascinated by automobile innovations.

When you think about sensors you don't immediately think science fiction, and similarly AI doesn't mean a film to you.

You can scarcely wait for the autonomous car.

You are highly intuitive.

You didn't have anything against maths and physics at school.
Incidentally: Our apprenticeships are open to everyone, regardless of gender.

What you need
Interest in automotive engineering and electrical engineering, sense of responsibility and thoroughness, ability to think logically for troubleshooting and resolving errors, you are not colour blind.
Language Skills
You should have good knowledge of German.
School leaving results
We recommend you have at least a good secondary school leaving certificate.
Have you not yet taken your final exams?
Important note: We only offer initial vocational training. If you have already completed vocational training or if you have professional experience, we unfortunately cannot offer you vocational training at Volkswagen.
We are known for our excellent vocational training. Find out here exactly what you can expect from us. Please note that changes to the procedure may be made at short notice.
You will learn the following in your first year of training with us:
Principles of automotive engineering, including care and maintenance of motor vehicles and tools, dismantling and measuring engines

Reading and applying technical documents

Planning and controlling workflows; checking and assessing results 

Fundamentals of materials processing

Completing customer orders

Principles of vehicle electronics
Focal points in years 2 to 4

You will learn the following in the second part of your vocational training:
Decommissioning and commissioning technical vehicle systems

Fault diagnosis and troubleshooting of electrical and electronic vehicle systems and components

Dismantling, repairing and fitting components, assemblies and systems

Performing maintenance and repair work on vehicles

Equipping, modifying and retrofitting vehicles
Vocational training related to the main focus of the programme:
Diagnosing errors and faults, commissioning high-voltage systems in vehicles

Repairing and replacing high-voltage components

Testing and assessing driver assist systems in terms of the chassis geometry
You can apply online here for up to three sites:
Motor vehicle mechatronics technician specialising in system and high-voltage technology
(Kraftfahrzeugmechatroniker/-in SP System- und Hochvolttechnik)
Here's how you apply to us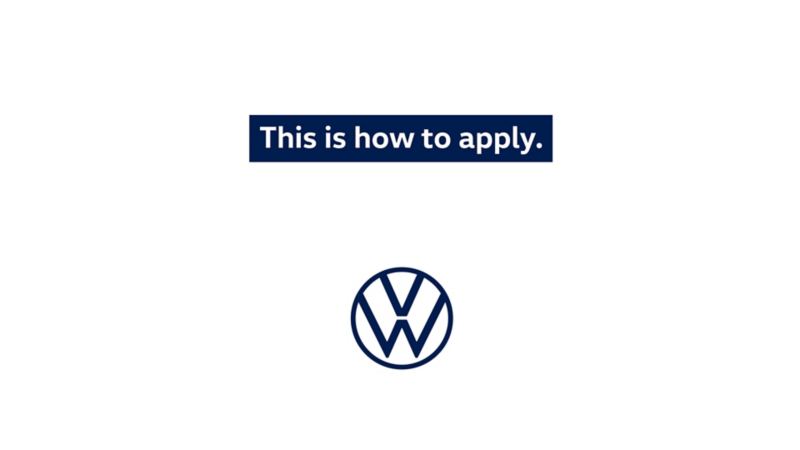 Or would you prefer something different?

You can apply for up to three apprenticeships at the same time. These alternatives may also be of interest to you: